Resources for Managers and Supervisors in one central location
Campus Supervisors Network is a UW-Madison Community of Practice, formed out of the desire for more communication and discussion between managers across campus.
By communicating with your peers, everyone has the chance to learn and improve their methods of personnel management and leadership through information sharing.
Our planning committee strives to support managers and supervisors in a welcome and safe environment, where ideas can be shared and connections can be made with other people at the university. Our goal is to create a better network for you to learn how to be more effective in your position of leadership and help you excel by removing barriers.
CSN group meetings are meant to help you be better in your role on campus as a leader
Our CSN events are geared toward supervisors interested in collaborating with others and sharing information from their work areas, so others might be able to learn from positive experiences and avoid future issues. Our events planning is driven by feedback from past participants and trends on campus. Your voice is crucial to our success; please let us know what you are looking for more information or help with, so we can plan and deliver viable, enriching events that are pertinent to you. See our Past events for examples of the topics and books we have covered.
Recent Blog Posts
Planners' Picks A collection of resources from CSN planning committee members worth mentioning In like a lion, out like a lamb. March ends with longer days, better weather (hopefully), and another chance to grow in …

March 28, 2023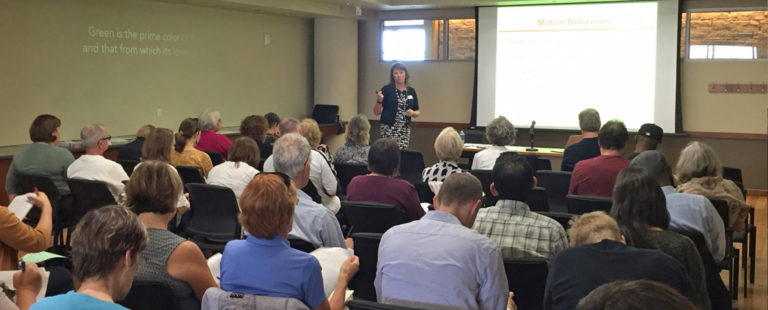 OUR MISSION
Support supervisors and managers in a welcome and safe environment to promote leadership and effective personnel management.
Testimonials
[regarding Planners' Picks newsletters] I always look forward to this newsletter, especially the weekly image, and this week I was able to cut and paste it directly into an agenda I was working on for a group retreat! Thanks for all the work you put into this! ~Bonniejean
[regarding our book clubs] "Thank you for putting this book club together and selecting such a wonderful book and providing these resources. It was so great to hear from Heather in person; thanks for setting that up. To me caring leadership is the only way to lead, and this book provides the perfect framework to put it all together and therefore is a great tool to share with others." ~Joel
[regarding Planners' Picks newsletters] "I wanted to send a quick thank-you for coordinating these lists. While I don't always get to read all of them, the content is really good – timely, from reliable sources, a good mix of practical and academic – and often serves as something I turn to when I need a quick afternoon pick-me-up or source of inspiration." ~Heather
[regarding Planners' Picks newsletters] "Thank you and the committee for compiling these resources – I especially appreciate the short summaries and quick links… it makes them easily digestible and ready to try out. I appreciate them!" ~Liz
[regarding our recognition course] "Thanks for a great session. We are adding work anniversaries to our shared calendar, something we've never celebrated before. And we're also shifting the name of some of our team-building events to "staff appreciation" events." ~Megan
[regarding our book clubs] "I do want to share how much I have enjoyed reading the book and also participating in the discussion. The entire experience made me feel supported and part of something much bigger." ~Laura