Below is a link to an excellent article about using the practices of improv to help lead your team. Did you know we have a group on campus where we practice these skills?
Leadership Improv provides an opportunity to learn and practice improvisational skills through active participation in exercises and skits to help tackle difficult leadership situations experienced in technology professional's daily work. This program is intended to build on the curriculum and concepts shared at the Information Technology Leadership Program (ITLP) and promotes improvisational skills as a recommended leadership competency. CSN is sponsoring an event with the Leadership Improv crew.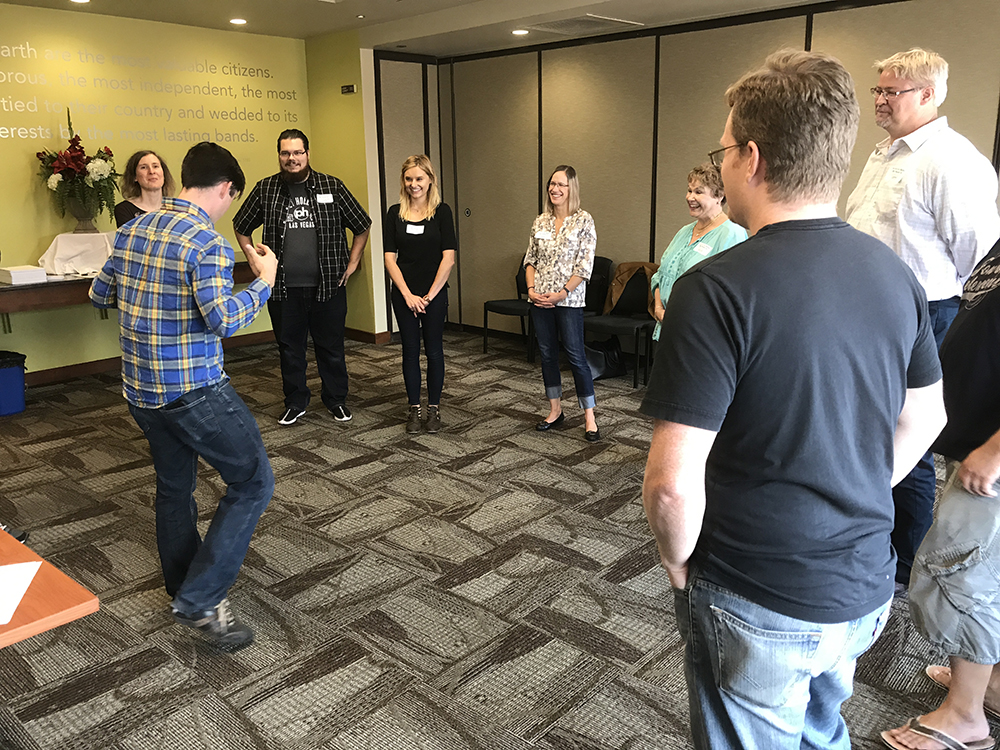 No experience needed! Come prepared to engage with others.
Attendees of this fun and interactive event will be able to:
• Get practice being "in the moment" (as leaders always are)
• Become more comfortable speaking from the top of mind
• Practice becoming more comfortable acting (as opposed to reacting)
• Learn the science behind why practice makes people more comfortable
• Participate in activities that focused on building and collaboration
• Learn about "Yes, and…," a core competency of improv troupes everywhere
Date: Tuesday, October 9, 2018
Time: 2:00-3:30pm
Location: Union South (TITU)

Our presenters:
Sean Bossinger is the Assistant Director of User Services in the Division of Information Technology.
Jason Erdmann is the Senior IT Consultant with MERIT in the School of Education.
Now for the article:
https://www.forbes.com/sites/forbescoachescouncil/2018/02/20/improv-to-improve-three-rules-to-building-an-engaged-collaborative-team/#886f1d075909