Building Momentum – Creating Short-Term Wins
Date: Friday, January 29th
Time: 10:00am -11:15am
(Virtual via Zoom – participants will get emailed the Zoom link after registration)
Presented by Shelly Vils Havel
Building and sustaining momentum in the workplace is vital to motivation, forward movement, and ultimately, to success. Whether large or small, wins motivate us all! Yet in our day to day routines, we seldom celebrate them. This is now more important than ever given our current environment.  During this interactive workshop, we'll identify ways to effectively recognize wins in the workplace, will learn how to reinforce successes, and identify resources for creating and sustaining momentum.
Registration Link: https://go.wisc.edu/scsj59
About the Speaker: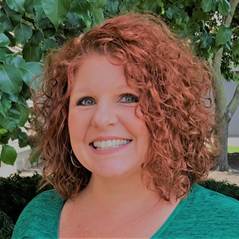 Shelly Vils Havel is the Talent Development Specialist for the Division of Extension and part of the planning committee for the Campus Supervisors Network. She is focused on delivering professional development and skills development for colleagues and serves as a resource for managers, supervisors, faculty, and staff of UW-Extension. She previously served as the Performance Management Consultant for the Talent Recruitment & Engagement team at UW-Madison Office of Human Resources where she consulted with divisions across campus to assist in implementing and evaluating their performance management/development programs as well as creating and facilitating skill-based training and education. Shelly has worked with campus professionals and stake-holders to create training opportunities as well as conferences and special events. She is energized about helping people build new skills to increase their influence and achieve greater results. Shelly is a seasoned instructional designer and coach who develops tools for teams to execute at the highest possible level. Before the University, Shelly's efforts focused on delivering education and professional development courses on industry hot topics and ever-changing needs. She has facilitated workshops across the United States delivering coaching and skill development programs with a natural talent for engaging an audience. Her goal is to connect with listeners and deliver the message in a way that leaves participants more knowledgeable and excited about the subject at hand.
Student Employment Podcast Series:
Our Identities in the Workplace
Date: January 28, 2021
Time: 10:30am-11:30am
Virtual Event: https://us.bbcollab.com/collab/ui/session/guest/a63592af220f495c9c9c9ce7686615b3
The Podcast Series seeks to support our supervisory and leadership skills with student employees by focusing on diversity, equity, and inclusion topics. No matter whether you supervise students or not, everyone is welcome and encouraged to participate in discussions.
Featuring Guest Facilitators:
Nicole Schumacher- Scholarship Aid Manager, Office of Student Financial Aid
Lo Klink- Associate Director of Special Awards and Student Engagement, Office of Student Financial Aid
HOW TO PARTICIPATE:
Listen to the featured podcast episode (33 min).
Join the Conversation January 28th, 10:30-11:30 am (CST)
Not able to listen ahead of time? No worries, we'd still encourage you consider attending the discussion session if able.
No registration required- you will be able to access the session 15 minutes prior to the start time by clicking "Join the Conversation" above! If you need any accommodations for this presentation and discussion, please email us at student.employment@finaid.wisc.edu.
Due to COVID-19, CSN is limiting their events schedule. Check back here for book clubs, networking events and other trainings soon!
In the meantime, see our links to resources, TED talks, book suggestions, and recent blog posts.

Campus also has some virtual trainings available at https://hr.wisc.edu/professional-development/programs/virtual-learning/
In reflection:

Summer Book Club featuring Drive by Dan Pink
Much of what we know about motivation is wrong. Tasks are either: (1) Algorithmic—you pretty much do the same thing over and over in a certain way, or (2) Heuristic—you have to come up with something new every time because there are no set instructions to follow. The carrot and stick approach to motivation is flawed.
In his 2009 book, "Drive," Daniel Pink proposes a new motivational model that he believes is a better fit for today's creative and innovative workplaces. Pink's model focuses on enabling people to become intrinsically motivated – that is, using internal drives as a source of motivation. "Human beings have an innate inner drive to be autonomous, self-determined, and connected to one another. And when that drive is liberated, people achieve more and live richer lives."
The Campus Supervisors Network had its 3rd annual Summer Book Club, where we explored Pink's ideas of intrinsic motivation. We met throughout the summer, and talked about sections of the book Drive. Registrants received a complimentary copy of the book as well as study materials and supporting articles around the concept of intrinsic motivation.
Rich Gassen also did a presentation on Drive and Intrinsic Motivation at the UW-Madison Learning and Management Development (LMD) Conference November 13, 2019. For session notes and videos from that presentation, visit https://campussupervisorsnetwork.wisc.edu/lmd.
Some feedback from attendees of CSN's 2017 Lynda.com training:
"Informative. Incorporated questions from audience members."

"Nice to have an overview of how it can be used for staff development."

"Good info – wish I'd had it sooner!"

"Good demo of courses and how to make staff accountable."

"Well done; very knowledgeable."
Get Involved!
Want to be more involved in CSN? Our strength comes from the diverse experiences the members of our planning committee bring to the table, along with feedback from other campus supervisors regarding content for our website and events. The more people that provide input, the stronger our services and abilities to deliver on our mission. Please don't hesitate to contact our committee chair at any time, and thank you for your involvement!