Resources for Managers and Supervisors in one central location
Welcome to the one-stop shop for promoting leadership and personnel management at the UW-Madison. Campus Supervisors Network is a Community of Practice, formed out of the desire for more communication and discussion between managers in the various divisions and units of our vast organization.
By communicating with your peers, everyone has the chance to learn and improve their methods of personnel management and leadership through information sharing.
Our core planning committee strives to support managers and supervisors in a welcome and safe environment, where ideas can be shared and connections can be made with other people at the university. Our goal is to create a better network for you to learn how to be more effective in your position of leadership, and help you excel by removing barriers.
Campus Links to Resources

The CSN website hosts a collection of important links to campus services: Training from the Office of Talent Management and other resources to help you manage staff effectively and be more efficient in your work, books and websites with guidance and tips on being an effective leader, and much more. The contacts page gives you direct access to our committee members to discuss future CSN events, direct you to services and resources, and make new connections.
CSN group meetings are meant to help you be better in your role on campus as a leader
Our CSN events are geared toward supervisors interested in collaborating with others and sharing information from their work areas, so others might be able to learn from positive experiences and avoid future issues. The planning committee strives to facilitate sessions of value, with subject matter being driven by feedback from past participants and trends on campus. Your voice is crucial to our success; please let us know what you are looking for more information or help with, so we can plan and deliver viable, enriching events that are pertinent to you. Past events have focused on Employee Assistance, Difficult Conversations, Supervisory Management training classes, Lynda.com, and more.
Recent Blog Posts
The Office of Student Financial Aid is seeking nominations for Student Employee of the Year. The competition is hosted by the National Student Employment Association. Scholarships will be awarded to the top three student employees …

October 21, 2021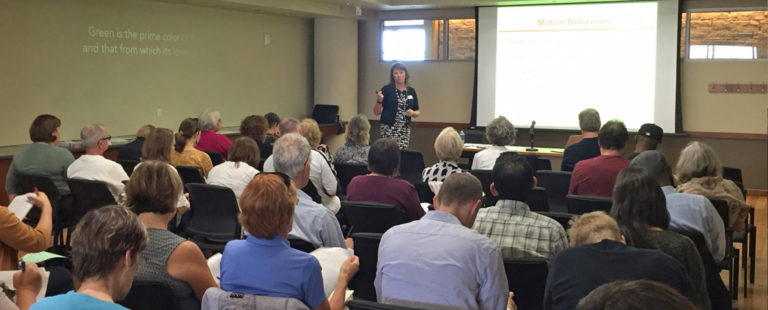 OUR MISSION
Support supervisors and managers in a welcome and safe environment to promote leadership and effective personnel management.
Testimonials
[regarding our book clubs] "Thank you for putting this book club together and selecting such a wonderful book and wonderful author and providing these resources. It was so great to hear from Heather in person; thanks for setting that up. To me caring leadership is the only way to lead, and this book provides the perfect framework to put it all together and therefore is a great tool to share with others." ~Joel
[regarding Planners' Picks newsletters] "Just wanted to drop you a note to say how helpful and 'spot on' these resources are. I get so many newsletters that it can be hard to sift through them all, but I always enjoy reading Planners' Picks and find the content to be genuinely helpful, engaging, and relevant. Thank you for taking the time to put together such a great resource for our community!" ~Elizabeth
[regarding Planners' Picks newsletters] "I wanted to send a quick thank-you for coordinating these lists. While I don't always get to read all of them, the content is really good – timely, from reliable sources, a good mix of practical and academic – and often serves as something I turn to when I need a quick afternoon pick-me-up or source of inspiration. Thank you for your work on this – and everything you do with Campus Supervisors Network!" ~Heather
[regarding Planners' Picks newsletters] "Just a quick note to thank you and the committee for compiling these resources for us supervisors each edition of the Planners' Picks – I especially appreciate the short summaries and quick links…makes them easily digestible and ready to try out. I appreciate them!" ~Liz
[regarding the book barn/library] "I saw the article about the CSN in today's MANAGE newsletter and went to the website. The library is a great idea!" ~Mary
[regarding our recognition course] "Thanks for a great session. We are adding work anniversaries to our shared calendar, something we've never celebrated before. And we're also shifting the name of some of our team-building events to "staff appreciation" events." ~Megan
[regarding CSN thank you cards] "Thank you for the sample pack of UW thank you cards that you handed out at your recent presentation! They are fun & satisfying to send and they definitely help "make the day" for those who receive them." ~Ernie
[regarding our managing priorities session] "This was one of the few sessions I've seen on campus that emphasized the importance of making time for family and friends. The speaker's honesty in sharing her own history and struggles were so appreciated." ~Anonymous survey response
[regarding our book clubs] "I do want to share how much I have enjoyed reading the book and also participating in the discussion. The entire experience made me feel supported and part of something much bigger." ~Laura
[regarding our book clubs] "It surpassed my expectations. The conversations were very well facilitated, the book really was something that needed to be talked about to really assimilate." ~Anonymous survey response