Planners' Picks
A collection of resources from CSN planning committee members worth mentioning
Let's examine your mindset today and manage your time better. We'll also build trust and navigate the messy middle.
||| Image of the Week: |||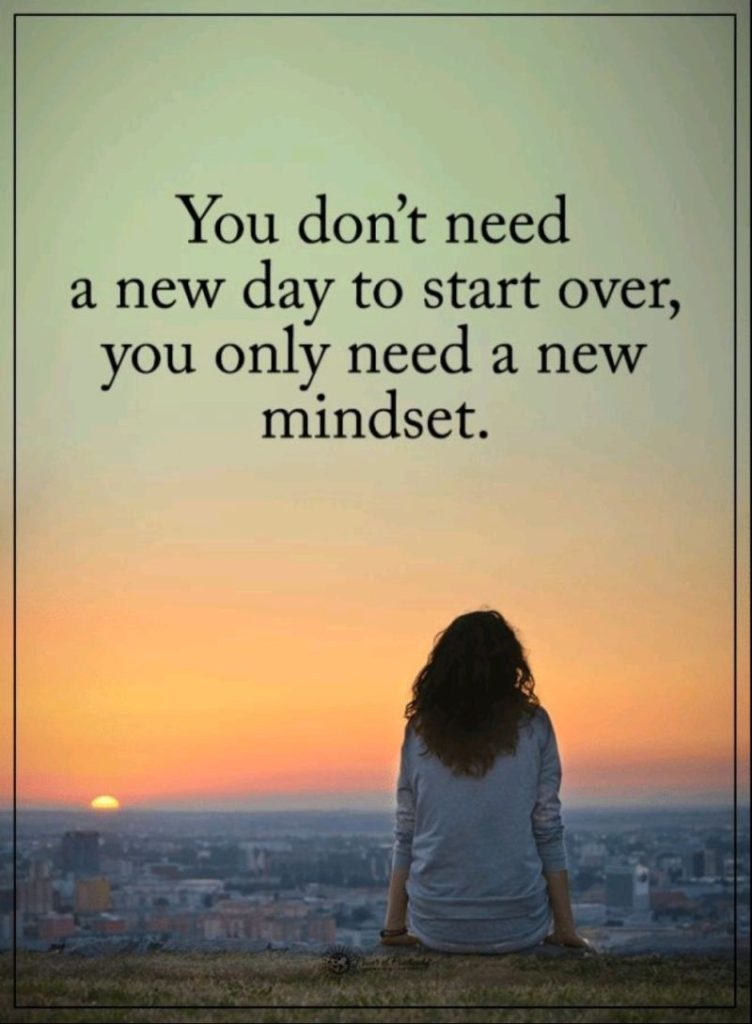 "Once your mindset changes, everything on the outside will change along with it." — Steve Maraboli
||| Resources on Work Culture & Team Development |||
Learn about the Pomodoro Technique of Time Management
Dr. Hayley Lewis says: "I get asked a lot about how I manage to do so much and still find time to relax (gotta have those naps!) One of the tools that has helped me for many years is the Pomodoro Technique. It particularly came into its own when I was writing my doctoral thesis!"
See her infographic here: https://www.linkedin.com/posts/hajlewis_productivity-productivity-pomodoro-activity-6915236445666295809-DZ5A
Managing To People's Strengths, A Simple Path To Better Performance
People have never been more hungry for human connection than today. In response to this challenge, Joseph models how a keen and intentional manager ensures that team meetings seamlessly incorporate business updates with open-ended questions about work or life — the answers to which become a goldmine not only for human connection but also for deeper insights into people's strengths. Listen to a podcast by Lisa Cummings and Joseph Dworak about using the Gallup Strengthsfinder tools to manage your team more effectively.
https://leadthroughstrengths.com/managing-to-peoples-strengths/
"In the middle of a difficulty lies opportunity." – Albert Einstein
We Don't Talk about Burnout, No, No, No!
Burnout is a state of disconnection – Disconnection from our body, our values, our feelings, our community, our strengths, our soul, and what fills us up and brings us life. When we're burned out, we normalize feeling depleted all the time, and joy feels like an elusive indulgence. We try to talk ourselves out of pausing, resting, recalibrating and asking for help and keep pushing ourselves:
"I'll be fine once this project is finished."
"I just need a vacation, and then I'll be okay."
"I really can't afford to take a break right now."
"Everyone else is overwhelmed, too…I don't want to be another burden."
Beneath all of those fears lies this reality for many of us: We are more concerned with disappointing OTHER people than we are with disappointing ourselves. So we continue to heap more on ourselves and don't ask for what we need or share how we're struggling. So many of us feel that way, yet so few of us talk about it.
Rachel Druckenmiller is here to talk about it!
https://www.linkedin.com/pulse/we-dont-talk-burnout-rachel-druckenmiller-/
||| Resources on Gratitude and Appreciation |||
Kindness, Math, and the Power of Goodwill
Brené Brown has a conversation about how a simple act of generosity can put someone on a new, groundbreaking course. She's talking with James Rhee—acclaimed impact leader, entrepreneur, educator, investor, and goodwill strategist—about why kindness matters. He leads with a powerful combination of kindness and math and demonstrates how revenue doesn't define our lives. Check it out here:
https://brenebrown.com/podcast/kindness-math-and-the-power-of-goodwill
||| Resources on Building Trust |||
What's the Difference?
Psychological safety may just sound like trust. Do you know the subtle difference? Check out this short post and infographic from Enrique Rubio on Linkedin.
https://www.linkedin.com/posts/rubioenrique_psychological-safety-may-just-sound-like-activity-6917436585076547584-NX-L
Psychological Health and Safety: The Mind Takeaway Podcast with Sheila Lord
We often hear leaders saying we do not need to implement a workplace wellbeing initiative because things are good in the company, and they don't have any issues with mental health. The challenge with this is that it's just the perspective from the leadership team, and quite often, it is not a reflection of the employees' day-to-day reality. We need to bring the "human" back into the workplace.
Listen to this The Mind Takeaway podcast with guest Sheila Lord, Director at BMR Health and Wellbeing
||| Resources on Self-Leadership Development |||
Five Ways to Navigate the Messy Middle of Change
We've been through a lot the last two years. We've seen A LOT of change. And you know what? We were really good at it! We're more resilient and capable than we ever gave ourselves credit for. So why do we *dread* change so much?! In #LeadingDisruption, Charlene Li shares how to navigate the messy middle – and how to come out the other side stronger and more resilient than ever.
https://www.linkedin.com/pulse/five-ways-navigate-messy-middle-change-charlene-li
Reframing: The power tool for inviting you to see and BE differently
Reframing helps us to see differently so they can BE differently on our journeys to becoming better leaders and creating greater impact. How are you inviting new perspectives, ideas and ways of doing things to expand the lens through which you look and to create new possibilities?
https://www.linkedin.com/pulse/reframing-power-tool-inviting-you-see-differently-brian-kelly/?trackingId=sv2dcuzURLqGcl38RZYAPQ%3D%3D