Planners' Picks
A collection of resources from CSN planning committee members worth mentioning
September marches on; may we continue to make the best of each day, live with the honor code, and dare to talk to strangers. Here's a comment on last week's newsletter from Emilie:  "Thank you for your words of wisdom this morning. The analogy of letting go of things just like trees was just what I needed today." Leave it to CSN to bring you down to earth like the falling leaves, Emilie! Fall forward, my friend.
:: Image of the Week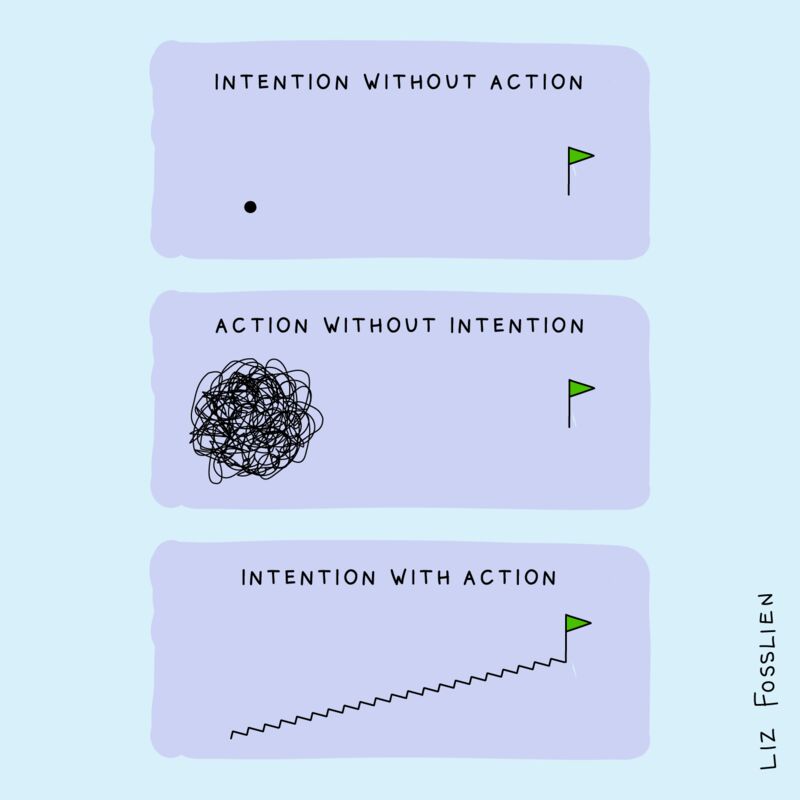 :: Resources on Mental Health and Self-Care
What Makes A Great Day?
Dani Saveker asks: "What makes a great day for you?"
A nice and simple question this week, what makes you feel like you've had the best day? Perhaps you have these now, or they are more of something you dream of. Is there anything you can do or change – simply – to move slightly more towards your ideal day?
Dani's newsletter: https://glasmethod.com/danis-weekly-leaps
"We are all gifts." Dominic Vogel
How to find more fulfillment using the wheel of life
When it comes to finding happiness or moments of pleasure in life, it's almost like we've been given an old map, used for so long that it's softly torn at the worn-down creases. The paths in it, already etched. And while milestones on that path can feel good–leaving us with pleasing memories and positive emotions– we still experience a desire for something more that we can't put our finger on.
That "something more" can be found in the space of self-exploration. In this space, we're handed a map with no creases, no tears, and a pencil. There are many tools we can use to start this process. But one of the most reflective is the wheel of life.
https://www.linkedin.com/pulse/how-find-more-fulfillment-using-wheel-life-leah-smart
:: Resources on Work Culture & Team Development
The Secret to Employee Loyalty
Employee loyalty: beyond profitability, it's one thing most organizations long for. Companies want employees who are devoted to the organization's success and who believe – even in the most tumultuous of times – that staying with the company is in their best interest.
While a variety of things matter to the employee experience (good pay, solid benefits, transparent communication, and strong leadership) purpose has risen to the top. According to their research, the degree to which an employee feels that their work has special meaning and isn't "just a job" has become one of the strongest predictors of pride and engagement.
https://www.kornferry.com/insights/this-week-in-leadership/the-secret-to-employer-loyalty
The Honor Code by Lee Ellis: Seven Core Behaviors for Honorable Leadership
This Honor Code was created as a response to those individuals and leaders seeking to live with character, courage, and commitment in daily life. Not only are they foundational principles for living with honor, but they also represent the set of values that Lee Ellis and Leading with Honor seek to fulfill as we interact with others.
Tell the truth even when it's difficult. Avoid duplicity and deceitful behavior.
Treat others with dignity and respect. Take the lead, and communicate value to others.
Keep your word and your commitments. Ask for relief sooner than later if necessary.
Be ethical. Operate within the laws of the land, the guidelines of your profession, and the policies of your employer.
Act responsibly; do your duty, and be accountable. Own your mistakes, and work to do better in the future.
Live your values. Be faithful to your spiritual core, your conscience, and your deepest intuitions.
Be courageous. Courage is at the core of all honorable behavior. Without it, doubts and fears will take you out.
See more and download your honor code poster at: LeadingWithHonor.Com/code
 "A life is not important except in the impact it has on other lives."  – Jackie Robinson
Hello Monday Podcast: Anne Helen Peterson on the culture of work
Anne Helen Petersen on perfection: ""Demonstrating perfection on social media keeps us from being there for one another." Today's guest pairs rigor and grace in her writing about the culture of work, bringing readers of her newsletter, Culture Study, fresh insight into how the office is evolving. On this episode you'll hear:
Anne's reflections on her own work routine
Thoughts on where and when hybrid work must evolve in order to work for all people
Conversation about the nature of community and how we use the tools we have to be more connected (and when we don't)
You can find the episode here: https://lnkd.in/eR7Hd5Hd
:: Resources on Self-Leadership Development
Talking to Strangers May Make You Smarter Than You Realize
New research from the Wisconsin School of Business shows that people consistently underestimate the learning potential gained from conversations with strangers. Ironically, it turns out that NOT talking to strangers could be keeping us from living a more informed life. When we don't talk to strangers, we're missing out on a variety of education we couldn't anticipate, leading to poorer decision-making, less creativity, and overall diminished well-being. What you don't know will hurt you after all.
https://business.wisc.edu/news/talking-to-strangers-may-make-you-smarter-than-you-realize/
4 Sure-Fire Ways to Boost Your Self-Awareness
Great leaders are often seen as outward-facing — communicating and influencing others as they drive an organization to success. While communication and influence are 2 of the "Fundamental 4" core leadership skills identified in our research, the other 2 — learning agility and self-awareness — are more inward-focused.
https://www.ccl.org/articles/leading-effectively-articles/4-ways-boost-self-awareness/
Rachel's Recommended Reads
Keynote speaker and resilience specialist Rachel Druckenmiller always loved to read and truly believe "learners are earners" and "readers are leaders." Check out some of her top book recommendations on relationships, leadership, wellbeing and spirituality, and living an unmuted life.
https://unmutedlife.com/reading-list
:: Resources on Empathy in the Workplace
Simon Sinek's full clip on Understanding Empathy
During our recent CSN small group discussion on empathy, we had a short clip from this speech as pre-work; listen to his full clip on empathy for leaders, along with a tease on Simon's book Infinite Game.
https://www.youtube.com/watch?v=pi86Nr9Mdms
"What the wise do in the beginning, fools do in the end." – Warren Buffett
4 scientific reasons why employees love empathetic leaders
Leaders have a fast-growing list of requirements, so it should be no surprise that they often feel uncertain about how they should lead their teams. Add to that the staggering weight of stress and anxiety. Employees need empathetic leaders to connect with them in a meaningful way.
Many leaders are unsure of how empathy works in practice. I grew up in a world skeptical of a touchy-feely approach to leadership, but empathy is more than empty platitudes to make people feel better. It's connecting with others in an authentic and genuine manner.
https://corp.smartbrief.com/original/2022/07/reasons-empathetic-leaders-important