Planners' Picks
A collection of resources from CSN planning committee members worth mentioning
Consider this your Pumpkin Spice version of the PP! And no tricks here; your treat will be to gain knowledge through this sweet basket of resources on leadership development.
:: Image of the Week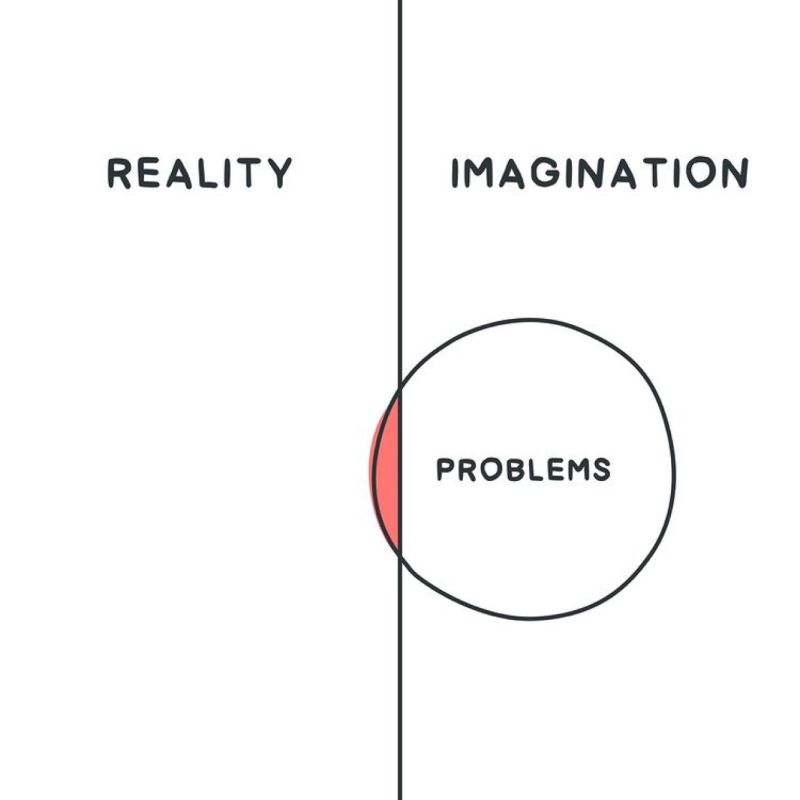 :: Resources on Work Culture & Team Development
Why Celebrating Your Little Victories at Work Can Power Your Performance
You shouldn't hold off until that long-awaited promotion or the culmination of a big project to celebrate the progress you've made at work. Reaching a milestone should absolutely be commemorated, but what if you could experience a little sliver of that joy every day you're in the office? Paying more attention to your little victories, in addition to your big-time accomplishments, won't just make you happier in the workplace — it will motivate you, too.
https://thriveglobal.com/stories/little-victories-win-work-focus-power-performance-progress-inner-work-life
"I don't want to get to the end of my life and find that I just lived the length of it. I want to live the width of it as well." – Diane Ackerman
Don't let fear stop you from forging ahead: An interview with Erika James
Erika H. James is the first woman and the first person of color to be the Wharton School's dean since the institution was founded in 1881. With a background in organizational psychology, she is an expert on crisis leadership, workplace diversity, and management strategy. This interview with her has a lot of great advice for leaders on difficult conversations, diversity, adversity, and more, from a real-life perspective.
"Creating access to people who have different experiences and life journeys, who have different racial, ethnic, and gender profiles, is often the way you will grow the most."  – Erika James
https://www.mckinsey.com/capabilities/people-and-organizational-performance/our-insights/dont-let-fear-stop-you-from-forging-ahead-an-interview-with-erika-james
20 Acts of Kindness to Do in the Workplace
Performing acts of kindness in the workplace isn't just something that's nice to do—being kind in the workplace builds connection and contributes to a better organizational culture. And a strong company culture leads to higher employee engagement, increased job satisfaction, and even improved bottom line results.
https://www.octanner.com/insights/articles/2022/2/7/kindness_in_the_workplace.html
:: Resources on Self-Leadership Development
Mastering the Art of Leadership Abundance
We all know the power of envy, the green-eyed monster. Although we might not want to admit it, many of us have felt the occasional pang of jealousy when a friend or colleague has achieved something aspirational. We live in a competitive and, at times, cut-throat world. So we can easily become preoccupied with thoughts about being the best, gaining the biggest advantage, or getting the most views, clicks, or likes. It's understandable: There are real economic drivers behind high performance and winning in the marketplace. But this comparison-based competitiveness can be dangerous and destructive on both an organizational and personal level.
Nobody enjoys working with a boss who minimizes achievements, shuts others down, or tries to one-up them. And yet, in attempts to establish authority or showcase their expertise, leaders can engage in these behaviors. While this might make the leader feel big, it makes everyone else feel small. And for an organization to succeed at the highest levels, everyone needs to feel big. The whole team must feel empowered. Each contributor should feel important.
How can you become more mindful of this? By mastering the art of leadership abundance, you can create a team where jealousy and competition fall to the side while solutions and shared success become the primary goal.
https://conantleadership.com/mastering-leadership-abundance/
5 Simple Swaps To Help You Level Up Your Career Fast
Are you hoping to get ahead in your career but feeling frustrated that you seem to be falling short? You might need to switch things up. The savviest leaders understand that by focusing on doing things others miss, won't, or don't, they'll make huge strides.
Here are five simple swaps from Amy Blaschka to help you level up in your career:
https://www.forbes.com/sites/amyblaschka/2022/09/28/5-simple-swaps-to-help-you-level-up-your-career-fast/?sh=5d2543557630
"You must do the thing you think you cannot do."   –  Eleanor Roosevelt
How Close Are You to Achieving Ikigai?
According to Psychology Today, back in 2008 Toshimasa Sone and colleagues at Tohoku University Graduate School of Medicine concluded a seven-year longitudinal study of 43,000+ Japanese adults. "The researchers found that individuals who believed that their life was worth living were less likely to die than were their counterparts without this belief."
The Japanese word for this sense of purpose is ikigai. It means believing that your life is worth living. Read a short post from Bruce Kasanoff on achieving Ikigai in your personal or professional life.
https://kasanoff.substack.com/p/how-close-are-you-to-achieving-ikigai
David Epstein on Range and Experimentation as the Key to Long-Term Success
David Epstein is an investigative journalist and author who is fascinated by extraordinary people. Are they born this way? Is it their upbringing? A lot of "hard work?"
Modern thinking about this, spearheaded by Malcom Gladwell, points to "10,000 hours" of narrow, focused work. Yo-Yo Ma and Serena Williams have been practicing their craft since the womb.
But David discovered a different paradigm: That the most successful professionals and entrepreneurs were not narrowly focused on practice, but had spent long portions of childhood "sampling" and exploring. By combining skills from many arenas, they become far more adaptable in the long run than those who stay narrow – and ultimately burn out.
David's latest book is called "Range: Why Generalists Triumph in a Specialized World." His thesis has huge ramifications for education and career training, and as you'll hear, he even went toe-to-toe with Gladwell on the topic.
https://thedisruptionadvisors.com/292-david-epstein-why-experimentation-not-narrow-focus-is-key-to-long-term-success/
:: Resources on Communication
This Is How To Avoid Overreacting To Ugly Problems And Annoying Complaints
Over the years, Dan Pink's newsletter readers have been keenly interested in strategies to contend with life's inevitable frustrations and conflicts. Case in point: The massive popularity of our Pinkcast explaining the Stoic Test. Today, Dan presents another simple technique — a three-word response that can defuse emotions and widen your thinking when people are coming at you hard.
https://www.danpink.com/pinkcast/pinkcast-4-27-this-is-how-to-avoid-overreacting-to-ugly-problems-and-annoying-complaints
:: Resources on Empathy in the Workplace
Curiosity is Fundamental to Empathy
Being empathetic is impossible without curiosity. Sure, we may think that we know what someone is feeling, but it's easy to make assumptions based on what we would feel in a similar situation. Empathy is really listening to what is important to others – without putting your own filter on it. Empathy does not come from your own frame of reference.
https://www.linkedin.com/pulse/curiosity-fundamental-empathy-diane-law/
"Sometimes when you're in a dark place you think you've been buried, but you've actually been planted." – Christine Caine
Leadership Books on the Topic of Empathy
Emotional Intelligence by Daniel Goleman
A Whole New Mind by Daniel Pink
Talking to Strangers by Malcolm Gladwell
The Art of Empathy by Karla McLaren
The Art of Caring Leadership by Heather Younger
:: Awards Nominations
Student Employment Supervisor of the Year Nominations Now Open
The Office of Student Financial Aid is seeking nominations for Student Employment Supervisor of the Year. The competition is hosted by the Midwest Association of Student Employment Administrators (MASEA). This award celebrates the accomplishments of those that are working directly with our student employees in supervisory roles. This award was established to recognize the invaluable role our supervisors play in the development of our student employees. Acting as role models, mentors, coaches, and more – our supervisors provide education outside the classroom. The deadline to nominate outstanding student employment supervisors is Friday, Nov. 18, 2022.