Planners' Picks
A collection of resources from CSN planning committee members worth mentioning
CSN welcomes a new semester, new year, and new attitude to the table. Let's build upon our habits, develop a growth mindset, and work on better breakouts in this issue of PP. Keep Good Going!
:: Image of the Week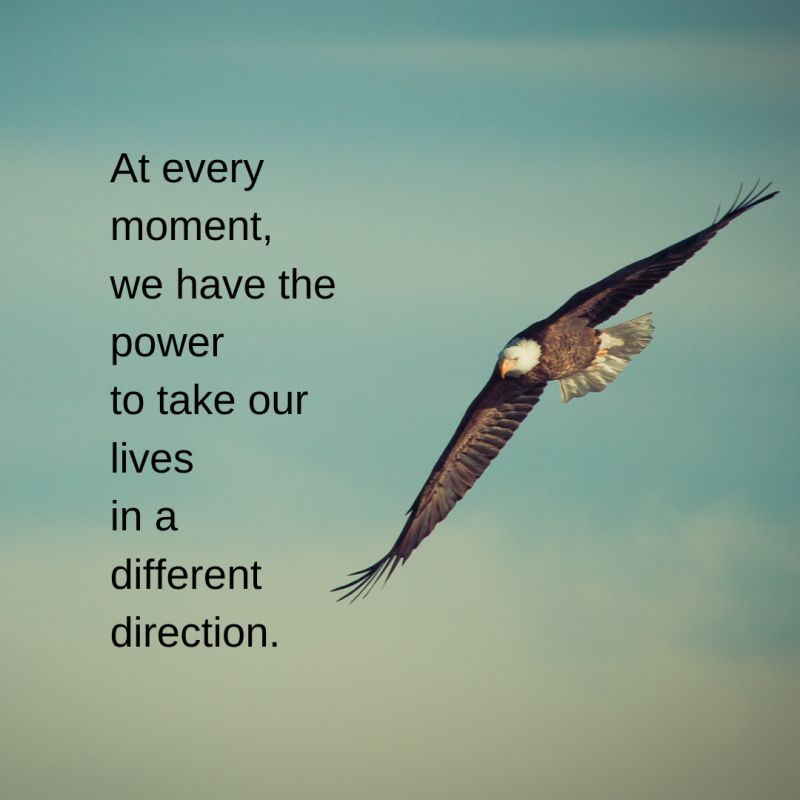 :: Resources on Mental Health and Self-Care
How Stepping Outside Can Boost Your Mood in Just 5 Minutes
Has it ever dawned on you, while you're working away on a project, or sitting through back-to-back Zoom meetings, that you haven't stepped outside yet that day? When the day gets busy, it's easy to deprioritize spending time outdoors. But get this: Stepping away from your workspace and getting outdoors for just a few minutes can do wonders for your mental health and well-being, as well as your ability to follow through on that to-do list.
https://community.thriveglobal.com/how-to-boost-your-mood-in-just-5-minutes/
What Does it Look Like to Feel Emotions Consciously?
Emotions can occur from above (trust) and below (threat) the line. I can be angry from above the line and from below the line. The same is true with sadness, fear, and joy.
Most people, most of the time, experience emotions below the line. They are at the effect of the feeling. It is happening to them. The cause of the emotion is outside of them; someone or something is making them feel the way they do. I'm angry because you were rude. I'm happy because I got a raise. I'm scared because my Mother is sick. Also, emotions below the line are part of the cognitive emotive loop. Feelings keep recycling and often turn into moods and postures.
What are emotions above the line? Read on to find out.
https://conscious.is/blogs/what-does-it-look-like-to-feel-emotions-consciously
:: Resources on Work Culture & Team Development
What Jen Fisher is Most Hopeful About for 2023
We really can turn our workplaces into engines for mental health and well-being. So much of how we work and our lives has changed since the pandemic began. The shock of the early days of the pandemic brought the idea of mental health and employee well-being to the center of the conversation about work. It's time to adopt this mindset in all organizations.
https://community.thriveglobal.com/what-im-most-hopeful-about-for-2023
7 Proven Ways To Develop A Growth Mindset
When it comes to success, it's easy to think that people blessed with brains are inevitably going to leave the rest of us in the dust. But research from Stanford University will change your mind (and your attitude).
Psychologist Carol Dweck has spent her entire career studying attitude and performance, and her latest study shows that your attitude is a better predictor of your success than your IQ.
Dweck found that people's core attitudes fall into one of two categories: a fixed mindset or a growth mindset.
https://www.linkedin.com/pulse/7-proven-ways-develop-growth-mindset-dr-travis-bradberry/
 "You don't always get to choose the load, but you can choose how to carry it." – James Clear
The Art and Science of Developing All-Star Teams
What do the most successful companies all have in common? The answer to that question used to be "the best and brightest people." But hanging on to antiquated beliefs about intelligence may be the very thing that holds your organization back. Technology, innovation, and disruptions are changing the skills and knowledge we need faster than we can keep up. Individual smarts just aren't enough.
https://www.bizcatalyst360.com/the-art-and-science-of-developing-all-star-teams/
:: Resources on Self-Leadership Development
Atomic Habits at Work
Many have resolved to start new habits in 2023. Here's a refresher on how to do that, presented by Rich Gassen, print production manager, Digital Publishing & Printing Services; and Jennifer Erickson, capacity building lead, Office of Strategic Consulting.
This discussion-based session was recorded in October and focused on building better habits into your work life, using the #1 New York Times bestseller, "Atomic Habits," by James Clear as a guide. Clear writes about habits, decision-making, and continuous improvement. His book has sold over 8 million copies worldwide and has been translated into more than 50 languages.
"Atomic Habits" describes several proven techniques for building new habits (or ending bad ones), which were covered in the session. Topics included identity-based habits, changing the cues to direct you to better decisions, habit stacking (building upon habits you already have), and environmental design improvements. The presenters also shared some stories, as well as additional resources.
https://mediaspace.wisc.edu/media/Ignite+SeriesA+Atomic+Habits+at+Work/1_3n5po65d
An Overview of Servant Leadership with Jim Hunter
If you are interested in learning more about servant leadership from experts in the business, check out this video from the 2021 International Servant Leadership Summit featuring Jim Hunter. He covers many facets of SL, including self-awareness, community building, trust in teams, and love in leadership.
"Too many of us are not living our dreams because we are living our fears." —Les Brown
Use Your Strengths To Fuel Your Leadership Journey
In this episode of Lead Through Strengths, Lisa Cummings chats with Dave Stachowiak. They focus on using your strengths to fuel your leadership journey. If you have ever compared yourself to someone else in the business world (which is probably most of us), or if you've had a career path that has zigged and zagged, then this podcast is for you.
https://leadthroughstrengths.com/leadership-journey
:: Resources on Communication
Break Out of Virtual Breakout Anxiety
Although some online training facilitators may add one breakout activity to their virtual training program because "it seems like a good thing to do," how can we be more strategic about thoughtful design and targeted implementation for enhanced learning? Admittedly, there are challenges. Three of the most common include learners not participating equally, learners not staying on task, and some learners not engaging at all. Research across the board suggests that when learners are left to their own devices, they struggle to interact successfully. However, by transforming the breakout experience, you can improve outcomes for your learners.
https://www.td.org/magazines/td-magazine/break-out-of-virtual-breakout-anxiety
"I alone cannot change the world, but I can cast a stone across the water to create many ripples." —Mother Teresa
Understanding When to Give Feedback
Feedback is an essential part of every single job, but it takes finesse and practice to deliver it well.
As this article tells us, "Feedback is most likely to have a positive, lasting effect when its focus is on behavior that the recipient is able to change and its delivery is well timed."
What feedback are you going to give this week?
https://hbr.org/2014/12/understanding-when-to-give-feedback
:: Volunteer Leadership Opportunity 
The UW-Madison Retirement Association is searching for a new Volunteer Executive Director. This position enthusiastically provides a wide variety of administrative, clerical and advanced program support for the University of Wisconsin Retirement Association. The position communicates extensively with numerous entities including members of the association, committees of the association, other Big Ten institutions, UW Madison divisions and other organizations outside of the university community. Do you know someone who would enjoy this opportunity to give back to their community?
For more information, check out the full job description at https://uwmadison.box.com/s/jkd4hiz3j9qo2kjjfakbxl8lva6fm4bj
:: Upcoming Events
Linkedin Live: Deconstructing Your Coworkers' Biases
January 12, 2023
1:00 – 2:00 pm online
When you see biased behavior at work, is it an interpersonal issue or systems one?
Lily Zheng and Amy Gallo tackle that question (and others!) in a fireside chat. They will be diving deep into the biased behaviors we all see in our workplaces and talk about relational strategies, systems analysis, transformational justice, and advocacy tips to tackle bias on both a systemic and personal level.
They will also share tangible strategies you can use in your own workplace, and answer your questions from the live Q&A.
For details, visit https://www.linkedin.com/video/event/urn:li:ugcPost:7016469506801684481/
Live Webinar: The Art of Active Listening for Diversity, Equity, Inclusion, and Belonging
January 18, 2023
12:00 – 1:00 pm online
Here's your chance to learn from these two powerhouses in the leadership space — Heather Younger, founder & CEO of Employee Fanatix, speaker, podcast host, and the author of two best-selling books, and Yetta Toliver, Global Head of Diversity Inclusion and Belonging at Xerox. (Heather is the author of the CSN book club book The Art of Caring Leadership, and is coming out with a new book on active listening later this year.)
Heather & Yetta will be discussing the Art of Active Listening for diversity, equity, inclusion, and belonging, based on Heather's upcoming book, The Art of Active Listening: How People at Work Feel Heard, Valued, and Understood.
In this powerful hour, you'll discover how and why active listening benefits all team members, strengthens overall engagement, improves organizational culture, and creates a space for everyone to have a voice.