Planners' Picks
A collection of resources from CSN planning committee members worth mentioning
Over 50 days in; let's keep good going with some tips on being rock stars, helping others through transformation, and thinking again.
:: Image of the Week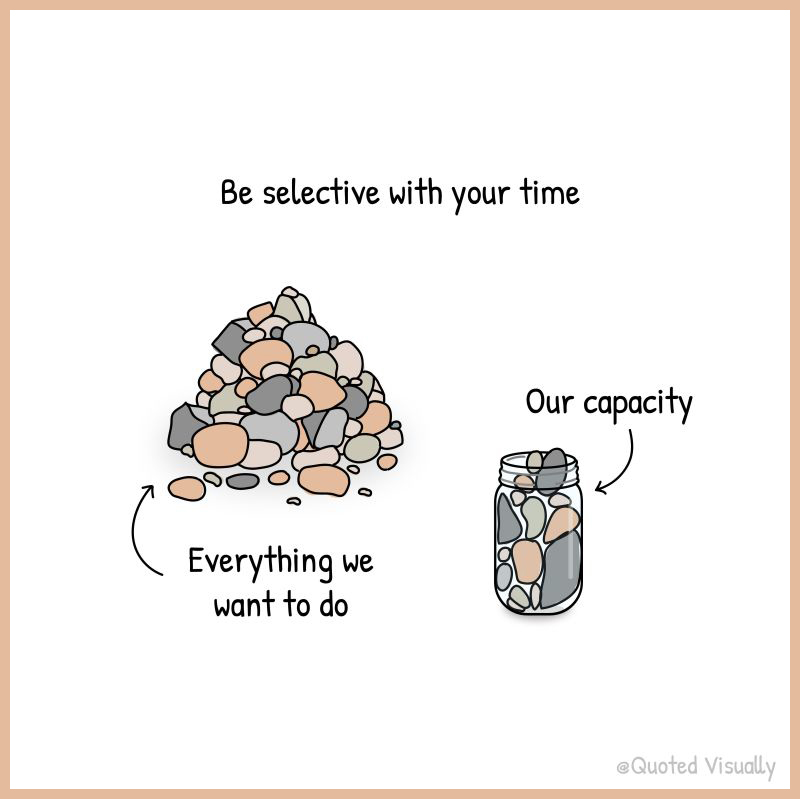 :: Resources on Mental Health and Self-Care
5 Simple Tips To Live Life More Consciously
Living a conscious life doesn't have to be complicated or overwhelming. In fact, it's the simple things we do every day that can make the biggest difference. By being mindful of our thoughts, actions, relationships, and behavior, we can bring alignment with our values and purpose. Doing so creates a life that is more meaningful and fulfilling. Here are five simple, easy ways to live life more consciously, thereby helping to bring greater meaning and peace into your days.
https://www.bizcatalyst360.com/5-simple-tips-to-live-life-more-consciously/
"We have two lives, and the second one begins when we realize we only have one." – Confucius 
:: Resources on Hybrid and Remote Work
What is Psychological Safety?
People can be their best selves at work when they feel safe to be their full selves. But being our full selves at work is stressful! That's because it's vulnerable. Too often employees are punished for things like making a mistake, challenging the status quo, or offering feedback. These are the catalysts for innovation. They should be rewarded, not punished. Want to learn all about psychological safety. Start here!
https://www.leaderfactor.com/psychological-safety
:: Resources on Change Management
Methods to Help Teams Through Transformation
Most in the business world have likely heard of change management, but not necessarily change leadership. What's the difference, and how can each be applied in your organization?
https://www.techrepublic.com/article/change-leadership-vs-change-management-helpful-methods-for-helping-teams-through-transformation/
I have learned over the years that when one's mind is made up, this diminishes fear. —Rosa Parks
Our Iceberg is Melting: Kotter's 8-Stage Change Management Model
Our Iceberg Is Melting is a simple story about doing well under the stress and uncertainty of rapid change. Based on the award-winning work of Harvard Business School's John Kotter, it can help you and your colleagues thrive during tough times. Our Iceberg Is Melting is based on John Kotter's pioneer­ing research into the eight steps that can produce needed change in any sort of group:
establish a sense of urgency.
create a guiding coalition.
develop a vision and strategy.
communicate the change vision.
empower employees for broad-based action.
generating short-term wins.
consolidate gains and produce more change.
Create a new culture.
https://www.youtube.com/watch?v=hB-c3pJR0qU
:: Resources on Self-Leadership Development
What Makes a Great Leader – The Mind Takeaway Podcast
In their quest to help create a world without inequality, poverty and war, Peter and Mira Griffiths share insights gained through their work about leadership, psychology and creativity. You will also hear conversations with ordinary people who do extraordinary things due to their increased awareness, curiosity and intuition, plus their deep connection with others.
In this episode, Peter and Mira explore:
– Being comfortable with being uncomfortable
– The benefits of listening to understand
– How being authentic can increase your impact
https://anchor.fm/themindtakeaway/episodes/Micro-Episode-38—What-Makes-a-Great-Leader-e1u5sd4
Think Again: Adam Grant
Join bestselling author, Adam Grant, as he shares insights from his book, Think Again, on how to challenge your intuition, how to intake and implement criticism and establishing a challenge network to push your thinking to greater levels. Excellent advice for people at every level, and especially for leaders of teams and organizations.
https://resources.franklincovey.com/on-leadership-with-scott-miller/149-adam-grant
I have been impressed with the urgency of doing. Knowing is not enough; we must apply. Being willing is not enough; we must do. —Leonardo da Vinci
Solve Problems More Effectively
This is how to solve problems more effectively with one simple change. Dan Pink gives us a quick change in language to produce better results in your decision-making.
https://www.danpink.com/pinkcast/pinkcast-4-31-this-is-how-to-solve-problems-more-effectively-with-one-simple-change/
:: Resources on Work Culture & Team Development
How to Gain a Rockstar Status at Work (Infographic)
Want to standout and shine in your workplace? Then, explore how to gain a rock star status at work. A rockstar at work is an employee who is famous for bringing his or her 'A- game' at all times.
https://catherinescareercorner.com/2016/03/18/rockstar-work-top-10-posts/
(Also, here's a funny take on this term that we saw in a commercial during the Superbowl)
https://www.youtube.com/watch?v=2ID-1mzRAew
"Expectations are the roots of all heartache." – William Shakespeare
Four Tips To Influence Without Authority
You will only be successful at influencing others when you understand that a person's need to be heard and understood is more important than satisfying your need to impart wisdom. Share these four tips from Tony Gambill with your team so they are better prepared to lead from all levels.
https://www.linkedin.com/posts/tony-gambill-0227767_leadership-management-humanresources-activity-7027644468300247040-pA8E/
:: Resources on Communication
Practice Gratitude to Gain Resilience
When facing as much uncertainty as we have over the last few years, resilience comes to mind as an increasingly critical skill. Resilience enables us to remain optimistic in the face of disruption. But what effect does focusing on the positive have on resilience?
Expressing gratitude in a meaningful way requires thoughtful reflection, acknowledging the contributions of others, and making connections between those involved, their actions, and their impact. Instead of checking a box when you complete a task and then moving on, taking a moment to express gratitude encourages you to focus on outcomes collaboratively, acknowledging that we can't do everything solo.
https://www.flashpointleadership.com/blog/practicing-gratitude-impacts-resilience
:: Upcoming Events
Ignite and In Scope Professional Development Sessions
We still have a few spots available in our Ignite: Fueling Organizational Excellence and In Scope: Managing Projects at UW–Madison spring sessions. Both series—open to faculty and staff—are designed to promote and support efforts to improve organizational effectiveness at UW–Madison. There are no fees to participate but registration is required.
SCHEDULE:
February 21, 1:00-2:30 p.m.
Anatomy of a Strategy
March 22, 11:00 a.m.-12:00 p.m.
Navigating Unchartered Waters: Building Leadership Capacity and Resilience
April 5, 1:00-2:00 p.m.
Strengthening a Culture of Innovation at UW–Madison
May 9, 10:00-11:00 a.m.
Maximizing Your Impact on a Project Without Direct Authority
https://strategicconsulting.wisc.edu/ignite-fueling-organizational-excellence
LifeMatters Seminar: Address Burnout and Create a Healthy Mindset
LifeMatters and the Employee Assistance Office are offering a virtual webinar, Addressing Burnout, on Wednesday, Feb. 22, 11 a.m.‒Noon via Zoom. Burnout leaves us exhausted, detached from our jobs, and inefficient in all areas of our lives. Creating a health mindset that is flexible and able to adapt to the stresses of everyday life is a remedy for burnout. Participants will learn:
Mindful living and mindful habits
How to build resilience by focusing on managing energy in four areas: Physical, emotional, mental, and spiritual
Increasing emotional intelligence through self-awareness, self-management, and empathy
This webinar is offered at no cost to all UW–Madison employees. Register online to receive the Zoom link.
https://www.talent.wisc.edu/Catalog/Default.aspx?CK=75380