Planners' Picks
A collection of resources from CSN planning committee members worth mentioning
CSN's Summer of Gratitude is rolling ahead with a few more events. We're also completing our to-do list, and working on being better presenters this week in PP.
:: Image of the Week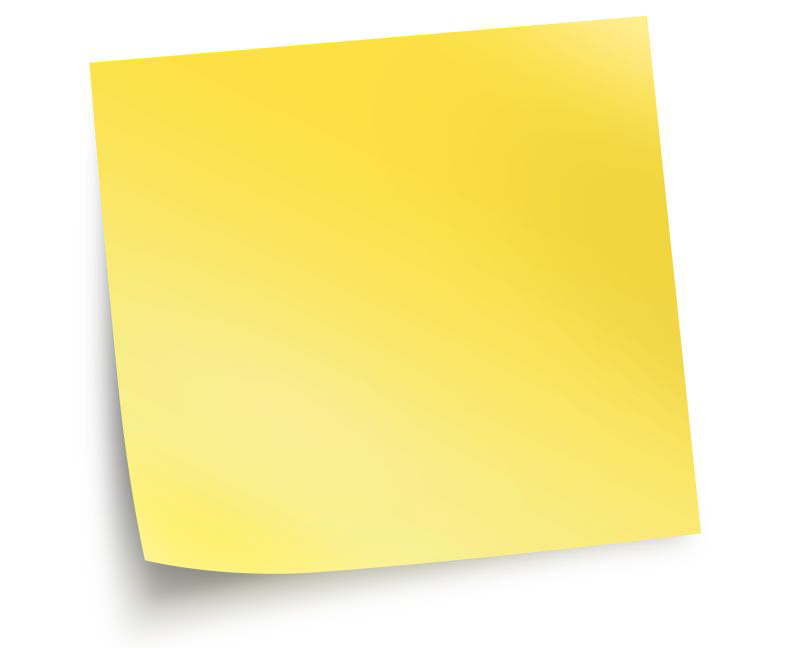 Many of us use "to-do" lists or Post-it notes to remind ourselves of the tasks that need to get done. After all, our lives are busy and there's so much going on, a reminder is sometimes necessary to ensure the important things are taken care of in a timely manner.  The above image is a note reminding you that doing nothing is sometimes as important as completing the next task on your list. Regular breaks—from working, technology, office chairs, and so on—are a vital part of your health and well-being. So please complete this important task soon…do nothing for a while to recharge, reset, and reinvigorate.
"If you let go, nature will provide." – Louie Schwartzberg from Gratitude Revealed
:: Resources on Psychological Safety
Psychological Safety and Transformative Leadership Lessons from 'Ted Lasso'
UW employee Ella Tschopik posted on her Linkedin account: "In today's world of management, 'Ted Lasso' isn't just a feel-good comedy-drama series – it's a goldmine of leadership lessons that resonate deeply, particularly in the sphere of psychological safety and transformative leadership. Here, we explore the wisdom contained within the antics of the affable, mustachioed American football coach turned English Premier League manager."
Read her points at https://www.linkedin.com/posts/ellatschopik_psychological-safety-and-transformative-leadership-activity-7072377720189419520-9TyJ/
:: Resources on Remote and Hybrid Work
Linkedin Learning: The Long-Distance Leader
CSN recently featured the book The Long-Distance Leader in a book club. Here is a short audiobook summary of the concepts within the book. This audiobook summary was created by getAbstract, one of the world's largest providers of business book summaries—with more than 20,000 text and audio summaries in 7 languages.
https://www.linkedin.com/learning/the-long-distance-leader-getabstract-summary/tools-for-long-distance-leaders?autoplay=true&resume=false&u=56745513
"When the winds of change blow, some people build walls and others build windmills." – Chinese Proverb
:: Resources on Communication
TED Talk: Why great leaders take humor seriously
There's a mistaken belief in today's working world that leaders need to be serious all the time to be taken seriously. The research tells a different story. Based on the course they teach at Stanford's Graduate School of Business, behavioral scientist Jennifer Aaker and corporate strategist Naomi Bagdonas delve into the surprising power of humor: why it's a secret weapon to build bonds, power, creativity and resilience — and how we can all have more of it.
https://www.ted.com/talks/jennifer_aaker_and_naomi_bagdonas_why_great_leaders_take_humor_seriously
:: Resources on Developing Better Habits
How to Build New Habits by Taking Advantage of Old Ones
You probably have very strong habits and connections that you take for granted each day. For example, your brain is probably very efficient at remembering to take a shower each morning or to brew your morning cup of coffee or to open the blinds when the sun rises … or thousands of other daily habits. You can take advantage of these strong connections to build new habits.
How? When it comes to building new habits, you can use the connectedness of behavior to your advantage. One of the best ways to build a new habit is to identify a current habit you already do each day and then stack your new behavior on top. This is called habit stacking.
Habit stacking is a special form of implementation intention. Rather than pairing your new habit with a particular time and location, you pair it with a current habit. Check out what James Clear has to say about habit stacking, as he builds upon topics from his best-selling book Atomic Habits.
https://jamesclear.com/habit-stacking
"Success doesn't come from what you do occasionally, it comes from what you do consistently." Marie Forleo
:: Resources on Self-Leadership Development
Introverts Can Be Leaders Too
We all have preconceived notions about the personality types are associated with good leadership — like confidence or emotional intelligence. But what about shyness? If you're more reserved but truly competent, can you become a leader? In this HBR Audio episode, an emerging leader speaks candidly about how her introversion affects her ability to lead. Then author and former clinical psychologist Alice Boyes explains why being shy and being a leader aren't always in conflict.
https://hbr.org/podcast/2023/07/introverts-can-be-leaders-too
:: Resources on Work Culture & Team Development
Kindness and the bottom line
Imagine a company culture where…
Employees feel valued, recognized, and empowered enough to go the extra mile· Leadership can be authentic, transparent, and connected –
…but how does that affect the bottom line?
In this episode of #ThoughtLeaderConversations, Roger Courville interviews The Kindness Catalyst, Linda M. Cohen. Linda is a keynote speaker, certified virtual presenter, TEDx speaker, & Earl Grey lover. She's the author of multiple books, including The Economy of Kindness: How Kindness Transforms the Bottom Line. Listen to this conversation with Linda about her ideas of Kindness in the workplace.
https://www.virtualvenues.com/post/kindness-and-the-bottom-line-linda-cohen
7 Lessons from Tom – a Story by Dani Saveker
While my husband and I enjoyed a week's vacation in Corfu last week, I received a real and very unexpected lesson – or rather, a set of 7 lessons.
Will and I had just had a bite of lunch and were wandering through the bustling and narrow streets of Corfu Town. We were busy taking in the various sites and sounds when Will stopped and pointed to an even narrower side alley that had a flashing LED arrow. It was almost as if this appeared from nowhere and just for us – it could have easily been missed amongst the tourists and numerous tat shops. As we decided to investigate, we spotted a sign further along the alley: "WORKSHOP, OLIVE WOOD, HAND MADE BY TOM".
We were now standing at the door of a woodturner's workshop. A small, elderly man was working at the spinning lathe, feet covered in wood shavings. This was Tom. He signaled for us to come inside Aladdin's cave of beautifully turned items stacked on rickety shelves on every wall. He slowed the lathe and welcomed us. After initially chatting about the various bowls, candle sticks, and other products, I asked how long he'd been working in this particular workshop. He took me to a framed newspaper cutting on the wall and proudly said "For 54 years". He kindly allowed me to share my own experiences of standing with my own grandfather who was also a carpenter and turned wood. I asked him if he still loved what he did after 54 years, to which he raised his hand to his heart and said "It's everything, I love it just as much now".
We of course bought some items during our visit, but Tom wouldn't take the full amount of money from us. He just wanted to share his craft. We thanked him for his kindness and stepped outside the workshop – and then a wave of emotion came upon me. A tear rolled down my cheek. I felt completely connected to my grandfather and unbelievably grateful for the gift of the past 10 minutes and a set of lessons:
Take the time to spot the unnoticeable
Welcome people into your world
Be curious and seek to understand others and their story
Do what you love, and something that you could do for 54 years
Know who you are
Align to a sense of purpose – the cause beyond yourself
Always be kind
How ironic that several of these steps in Dani's story align with Heather Younger's cycle of listening model CSN has been featuring in her current book The Art of Active Listening? (1 = recognize the unsaid, 2 & 3 = seek to understand, 5 & 6 = decode, 7 = act & close the loop)
From Dani Saveker's LEAPS weekly newsletter: https://glasmethod.com/campaigns/view-campaign/kJ4aDVEzhhgm3Z8_8KETP_3P9oY_bAsWEoPOe4xufvcPjtHyh4CKqGTPYbCYB0O0EwX–AVN14GnwiDA0EIoYS0b1iS2NzsR
:: Resources on Mental Health and Self-Care
The Positive Effects of Music on Mental Health
From my earliest memories, music has always been around. And although my tastes have changed and shifted, I still find my mood can be positively lifted by it. I'm sure you've experienced the same.
Music does more than provide entertainment. It releases a series of neurochemicals that promote relaxation and well-being. Neuroscientific research confirms that listening to music triggers dopamine release, a neurotransmitter linked to pleasure and satisfaction. Read more on this at Freeman Beals' weekly newsletter.
https://freemanbeals.substack.com/p/the-positive-effects-of-music-on
"And those who were seen dancing were thought to be insane by those who could not hear the music." – Friedrich Nietzsche
Four Funny Ways Laughter Is Good for You
Research suggests that laughing more may help us be healthier, happier, and more socially connected. One recent review of several well-run studies found that laughter helps people improve their mood, well-being, and quality of life, while reducing their anxiety, depression, stress, pain, and fatigue. Laughter, when shared, can also bring people closer together and defuse tension in relationships. And, as any student can tell you, it's probably easier to pay attention and retain information in the classroom if a teacher infuses lessons with humor.
https://greatergood.berkeley.edu/article/item/four_funny_ways_laughter_is_good_for_you
:: Summer of Gratitude Resources
The Science of Gratitude & 6 Surprising Ways You're Getting It Wrong
The Mel Robbins Podcast is digging into the research on gratitude. Gratitude is a critical life skill, yet most of us are practicing it wrong. According to the research, there are 4 essential elements of genuine gratitude. Without all 4, you can't unlock the powerful physiological, neurological, and psychological benefits of genuine gratitude. Listen for many tips on how to unlock gratitude and all its profound power.
https://podcasts.apple.com/us/podcast/the-science-of-gratitude-6-surprising-ways-youre/id1646101002?i=1000616578224
:: Upcoming Events
Learn How To Use Mindfulness To Slow Down And Reduce Stress
LifeMatters and the Employee Assistance Office are offering a virtual webinar, Mind-Body Wellness, on Thursday, July 27, 12-1 p.m. via Zoom. Mind-Body Wellness offers attendees an opportunity to slow down and learn practical mindfulness exercises, including:
Conscious breathing
Gentle stretching
Guided relaxation
This webinar is offered at no cost to all UW-Madison employees. Register online to receive the Zoom link.
https://www.talent.wisc.edu/Catalog/Default.aspx?CK=76324
Gratitude Nature Walk at Allen Centennial Gardens
Help CSN celebrate the Summer of Gratitude by joining us at the beautiful Allen Centennial Garden on the UW campus. Network with your peers while strolling the grounds, and express your gratitude for nature in this hidden gem. Come anytime between 2:30-4:00 pm. CSN will also have a small supply of Gratitude Packs to hand out.
Well-behaved dogs are welcome if they remain on a leash and on the path at all times.
More details on the gardens can be found at: https://allencentennialgarden.wisc.edu/plan-your-visit/
Date: Thursday, July 27
Time: 2:30-4:00 pm (come anytime!)
No registration is needed for this event, just add it to your calendar.
"Let us be grateful to the people who make us happy; they are the charming gardeners who make our souls blossom." ― Marcel Proust
Gratitude Encounters with Kevin Monroe
Want to take your gratitude to another level? Join Kevin Monroe for a Free Gratitude Encounter™, a 60-minute guided exploration and expression of gratitude. People describe these as energizing, heartwarming, reinvigorating, and soulful. Our encounters happen on the first Tuesday of every month.
What is that? A time to explore, express, and experience gratitude through a guided encounter. These encounters prove to be heart-expanding experiences every time, so consider this event for yourself!
Upcoming Dates are:
August 1, 2023 (12:00 PM Eastern Time)
Note: This is not a UW-sanctioned event, but members of CSN's planning committee will be attending.
Free Course Helps Employees Develop Presentation Skills
The ability to engage an audience can be an important skill for leaders and others. To help UW‒Madison employees make persuasive and effective presentations, Learning and Talent Development offers a course on Presentation Skills at no cost. Each participant will give a five-minute presentation in class in an atmosphere of encouragement. The next scheduled sessions are a virtual session on August 15, 1‒4 p.m., and an in-person session on October 24, 9 a.m.‒noon, at 21 North Park Street. Advance registration is required.
https://hr.wisc.edu/professional-development/programs/fully-prepared-to-lead/presentation-skills
CSN Summer of Gratitude Gathering

Campus Supervisors Network would like you to join us for a casual gathering at the Memorial Union Terrace, where we will celebrate eight years of CSN events and wrap up the Summer of Gratitude. Join your peers to talk about our summer, how we used gratitude to improve our lives and relationships, and what we look forward to in the upcoming fall semester. Take a short break from your office environment and bring a little self-care into your week too. Let's Grow in our Gratitude Together!
Light catering and refreshments will be provided. Feel free to bring a tray of treats to share as well!
Date: Thursday, August 17
Time: 3:00 – 5:00 pm
On the Union Terrace (Look for the CSN Banner and the Group of Supervisors Having Fun)
Please RSVP here: https://go.wisc.edu/h5i5by