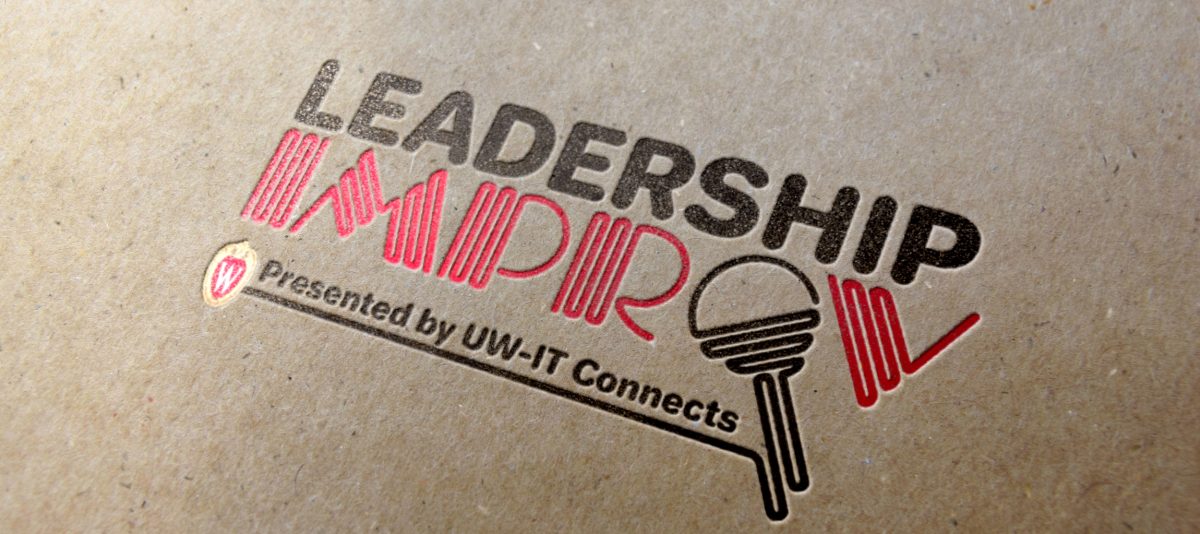 Are you feeling like your leadership chops could use a tune-up? Did you want to have a fun way to accomplish that? Of course you do! That's where Leadership Improv comes in!
You'll want to come see us Friday, January 31, from 12-1, at Union South, where we'll practice leadership competencies and principles using improv comedy as the tools! No registration needed; just show up.
Leadership Improv provides a safe space to practice leadership concepts based on fun, improvisational comedy routines.
Leadership Improv began in 2011, when the group's founder developed a curriculum unit for MOR's IT Leaders Program, some of which is still in use today. We embrace and teach about the connection between the concepts of leadership and those of improv comedy.
Our vision is to make everyone aware of the shared core competencies between leadership and improvisational comedy, and how practicing improv skills can help you improve one's leadership competency.
Our approach enables participants to become comfortable in their leadership, communications, and challenging situations. We do this by borrowing several concepts from improvisational comedy to teach concepts of leadership in a fun way:
"Yes, and…"
Stagecraft
Presence