Planners' Picks
A collection of resources from CSN planning committee members worth mentioning
We've had our fill of gratitude, stuffing, and shopping by now. Let's move into December thinking about our well-being, inspiring our team, and letting go of control.
||| Image of the Week: |||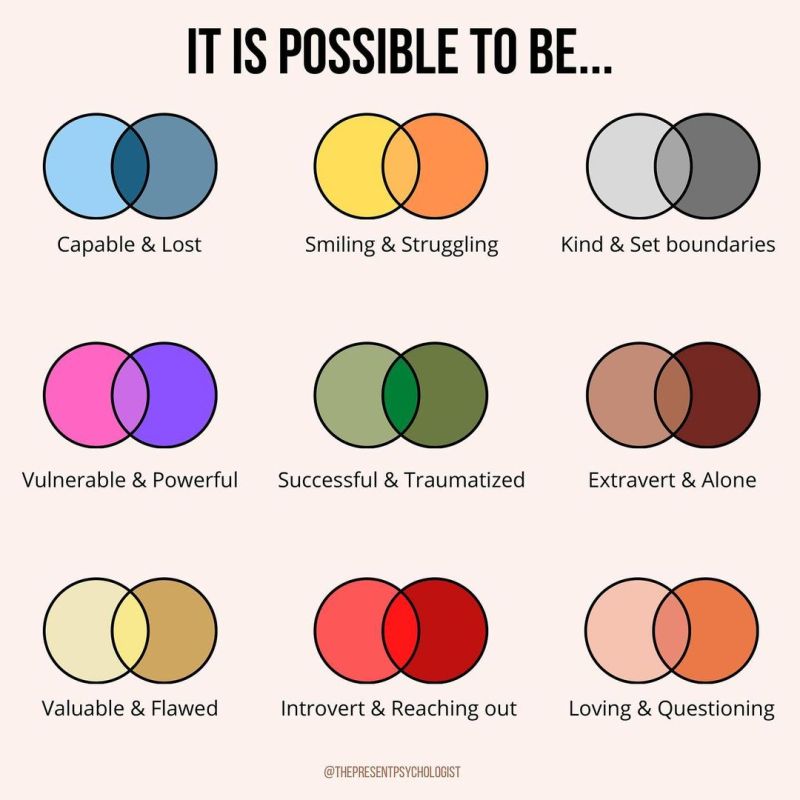 The hardest battle: 'What I know' vs. 'What I feel'
As humans, our #emotions are caused by our #thoughts. So two of us in the same situation may feel different emotions because of our thoughts. Human nature is ambivalent. So our reactions, convictions, emotions clash towards somebody or things around us. We can cherish and dislike or we can acknowledge and dissect etc. Holding these opposing forces that affect how we deal with others and the environment.
https://www.linkedin.com/posts/arati-sharma-6198186_emotions-thoughts-behavior-activity-6868886531000680448-dF91
||| Resources on Gratitude and Appreciation |||
4 Gratitude Practices to Quiet Your Fear and Unlock Your Joy
We have collectively experienced the dread that comes with constantly rehearsing for tragedy. We also all have access to the antidote. As we approach the holiday season this year, this can be the moment we choose to allow gratitude to release us from the cycle of fear.
Each year holds blessings, but it can be difficult to muster the energy to count them while living in a season that requires constant preparation for a worst-case scenario. If you find yourself stuck in a rhythm of rehearsing for tragedy, try these four gratitude practices to quiet your fears and unlock your joy.
https://www.success.com/4-gratitude-practices-to-quiet-your-fear-and-unlock-your-joy/
"In a gentle way, you can shake the world." – Mahatma Gandhi
How to Give and Receive Compliments at Work
Whether you're a manager or a team member, giving and receiving compliments plays a major part in forming workplace relationships.
Yet, research shows that many people feel anxiety over the idea of exchanging compliments, worrying of coming off as a kiss-up or having their compliment misinterpreted.
To be better at giving compliments, it's also important to become better at receiving them.
These scenarios and suggestions can help anyone practice the art of giving and receiving compliments.
https://hbr.org/2019/10/how-to-give-and-receive-compliments-at-work
||| Resources on Mental Health and Self-Care |||
How to Refuel When You're Feeling Burned Out
These days, many of my coaching clients are telling me that they're feeling burned out. Nearly everyone I talk to has some version of the same concerns: they feel busier, stretched further and more exhausted than ever before. They're working harder and keeping longer hours, all under the stress of the pandemic and its personal and economic effects.
As an executive leadership coach, part of my job is helping my clients learn how to refuel when they feel depleted so that they can get back on track. Here are some of the most successful techniques and tips that I share with them.
https://www.lollydaskal.com/leadership/how-to-refuel-when-youre-feeling-burned-out/
7 Ways Walking In the Morning Can Improve Your Well-being
By this point in our evolutionary history, we all know walking is good for us. Yet, many of us still leave this fundamental component of health up to whatever we manage to squeak in while walking around the house, to and from work (if that's even happening), or while running errands.
We may think we counteract the amount of time we spend sitting with a 30–60-minute gym session, but our bodies weren't designed to sit all day and then push as hard as possible for a brief amount of time. Perhaps the easiest way to combat a day filled with staring at a computer screen is simply to tie up your laces first thing in the morning and go for a walk. Other than the obvious benefits related to moving, here are seven reasons why incorporating a morning walk will improve your health.
https://thriveglobal.com/stories/seven-reasons-morning-walk-improve-well-being/
10 Surprising Benefits of Taking Breaks From Our Devices
Countless studies have shown us that spending too much time scrolling through our social media feeds can lead to loneliness, social comparison, and other mental health challenges. Our phones have become central to our social interactions and professional networks, so it can be difficult to take a break. But at the same time, taking time away from our phones and devices can provide us with an opportunity to reset and reconnect with ourselves and the people in our lives.
Thrive Global asked its community to share with us the benefits they've experienced from taking time away from their devices. Which of these benefits resonates with you?
https://thriveglobal.com/stories/surprising-benefits-taking-break-from-phones-social-media
||| Resources on Work Culture & Team Development |||
4 Ways to Inspire Those You Lead Without Being Pushy
Great leaders do more than just direct the work of their employees — they inspire. They motivate everyone around them to give their best effort. They foster greater engagement and help their team work through challenging circumstances. Of course, one of the greatest challenges for leaders is finding the right balance in being inspiring and a motivator to get the best results from your team, without crossing the line into becoming pushy or disagreeable. It's a fine line to balance, but thankfully, there are several leadership techniques that can help you inspire more effectively.
https://www.inc.com/heather-wilde/4-ways-to-inspire-those-you-lead-without-being-pushy.html
The Mind Takeaway Podcast Micro Episode 21 – Exploring Personal Boundaries
At work, we often say yes to things under pressure that does not serve even the company or us. In this Micro Episode, we explore personal boundaries. You may or may not be aware of some of the boundaries you have in your life for both your personal and professional life. Once you become aware of them, it becomes easier for others to know them, too, if you are willing to share them.
https://www.themindtakeaway.com/podcast/episode/1c5d3efd/micro-episode-21-exploring-personal-bounderies
"I invite everyone to choose forgiveness rather than division, teamwork over personal ambition." — Jean-Francois Cope
The Science of Happiness: How Challenge Makes a Successful Employee Experience
In this series of articles on the Science of Happiness, FridayPulse is exploring The Five Ways to Happiness at Work with co-creators Nic Marks and Dr. Jody Aked. Challenge is the fourth of The Five Ways and is a key component of an enriching and happy work experience. In this interview, Nic and Jody discuss how leaders can both challenge and support their people.
https://fridaypulse.com/the-science-of-happiness-how-challenge-makes-a-successful-employee-experience
||| Resources on Self-Leadership Development |||
True Leadership Requires Letting Go of Control
Is there any type of organization more concerned with control than the military? Militaries have a predetermined and static hierarchy of ranks, seek to train soldiers into specific skill sets, and have a chain of command that dictates who is in command. And yet, in complex situations, even the military appreciates that when the stakes are enormous, true leadership requires letting go of control.
https://www.entrepreneur.com/article/387317
"Never doubt that a small group of thoughtful, committed citizens can change the world; indeed, it's the only thing that ever has." – Margaret Mead
How to Develop a Growth Mindset: The Definitive Guide
"She believed she could, so she did."
A growth mindset is often reflected in the words of others. It can be found on T-shirts and notebooks that say "I am smart", it's written on walls with Sharpies at school, but growth mindset is not just something you hear about; growth mindset is something you can cultivate in your own life.
This is the ultimate guide on how to find a growth mindset, a term that was once popularized by Carol Dweck. If you'd like to learn more, then this guide will help you.
https://lifengoal.com/growth-mindset/
||| Upcoming Events |||
Feed Your Mind and Network, While Feeding Your Belly!
OK, now we are begging…Attend The CSN Holiday Gathering Tomorrow!
PLEASE come to the Sett Pub at Union South Wednesday afternoon for some appetizers, drinks and conversation! It's time to show our gratitude for your hard work and dedication as a supervisor during this challenging year. Feed your need to meet those in your peer network.
Wednesday, December 1 – 3:00-6:00 pm
The Sett Pub Upper Balcony Area @ Union South
Non-alcoholic drinks and LOTS of appetizers provided (no Thanksgiving leftovers, we promise!); other drinks available for purchase
Registration is not required at this point, but recommended: https://go.wisc.edu/ju7c9c
**
Help Build Your Team's Resilience
In Heather Younger's book The Art of Caring Leadership, she talks about building team resilience as one of the nine tenets of caring leaders. What does this look like in practice?
Inside and outside the workplace, obstacles and challenges are all around. We've also been working through the past 20 months of a pandemic. Caring Leaders focus on building resilience within those they lead the help them respond to inevitable adversity and bounce back to become stronger. This involves helping them reframe their current circumstances, learn from what is happening around them, and see the challenges as opportunities to grow and progress in their role in your unit.
This book was featured in CSN's Summer Book Club series earlier this year. Now we will dive deeper into some of the topics, chapter by chapter. Join Rich Gassen from CSN for a small group discussion. Together, we will share stories from our work environments to show how building team resilience can result in better performance, higher job satisfaction, more employee retention, and other benefits.
A PDF of the chapter, as well as other resources from the book club, are available at https://uwmadison.box.com/s/oqelv2l7rr0ahcs6qt2vjmrsndufjirx. Read this chapter prior to our session.
Wednesday, December 8 — 2:00 – 3:00 pm on Zoom
Register Here: https://go.wisc.edu/7of9an