Planners' Picks
A collection of resources from CSN planning committee members worth mentioning
This chilly morning we warm up to empathy, 1% improvements for big change, psychological safety, and a garnish of vulnerability.
||| Image of the Week: |||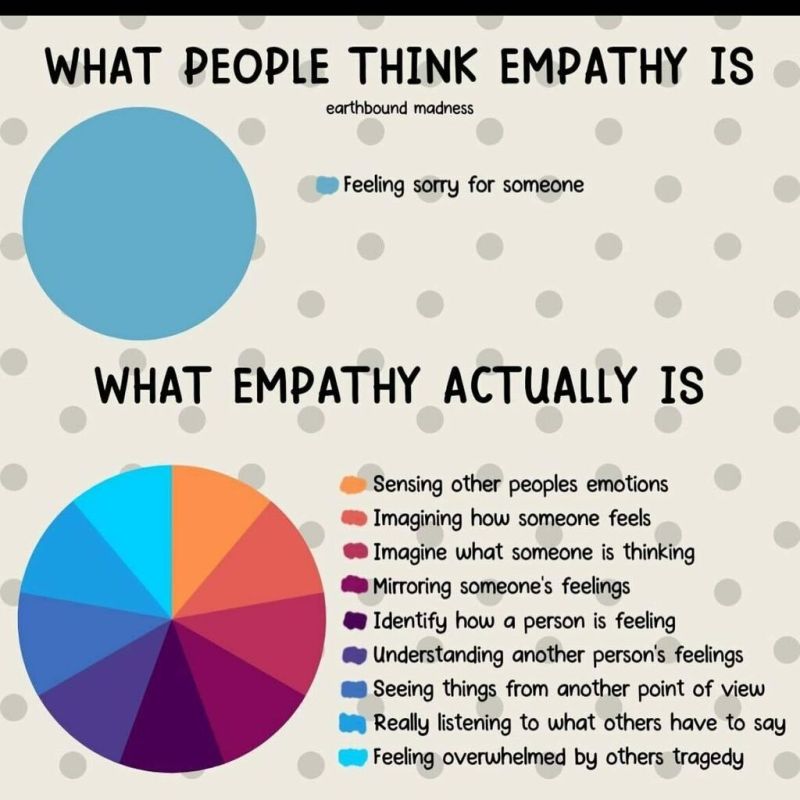 Empathy Is The Most Important Leadership Skill According To Research
Empathy has always been a critical skill for leaders, but it is taking on a new level of meaning and priority. Far from a soft approach, it can drive significant business results.
You always knew demonstrating empathy is positive for people, but new research demonstrates its importance for everything from innovation to retention. Great leadership requires a fine mix of all kinds of skills to create the conditions for engagement, happiness, and performance, and empathy tops the list of what leaders must get right.
https://www.forbes.com/sites/tracybrower/2021/09/19/empathy-is-the-most-important-leadership-skill-according-to-research/?sh=790057e93dc5
||| Resources on Work Culture & Team Development |||
Strategies to get through the rest of the year without burning out
What a time to be managing a team.
On a macro level, being a manager is a more complicated role than it used to be: Employees increasingly approach their bosses with more personal and professional issues than before the pandemic, according to 59% of managers in a recent Prudential survey. They also say they want more guidance and training from their companies on how to handle ever-changing needs and demands.
And on a more zoomed-in level, we're now at the point in the calendar where end-of-year burnout takes hold, set against all the deadlines and quarterly and annual goals. There's also holiday stress, holiday-in-a-pandemic stress, and is-it-a-cold-or-is-it-Covid stress to create a perfect energy-draining storm. It's a lot to slog through, let alone lead through. Here's some advice on getting through it without burning out.
https://www.charterworks.com/burnout-strategies-manager-advice/
What Strong Teams Have in Common
Building a strong team requires a substantial amount of time and effort. Getting the right strengths on the team is a good starting point, but it is not enough. For a team to create sustained growth, the leader must continue to invest in each person's strengths and in building better relationships among the group members. Gallup has been studying leadership teams for nearly four decades, and we have witnessed some telltale signs of strong, high-performing teams.
https://news.gallup.com/businessjournal/113341/what-strong-teams-common.aspx
This Coach Improved Every Tiny Thing by 1 Percent and Here's What Happened
It is so easy to overestimate the importance of one defining moment and underestimate the value of making small improvements on a daily basis. Too often, we convince ourselves that massive success requires massive action. Whether it is losing weight, building a business, writing a book, winning a championship, or achieving any other goal, we put pressure on ourselves to make some earth-shattering improvement that everyone will talk about.
Meanwhile, improving by 1 percent isn't particularly notable—sometimes it isn't even noticeable—but it can be far more meaningful, especially in the long run. The difference a tiny improvement can make over time is astounding. Check out James Clear's article on the power of tiny gains. He's the author of Atomic Habits and knows a thing or two about personal improvement.
https://jamesclear.com/marginal-gains
"Perfection is not attainable. But if we chase perfection we can catch excellence." —Vince Lombardi
Striving For Perfection, Rather Than Excellence, Can Kill Creativity
Striving for *perfection* narrows our thinking and impedes creativity. Striving for *excellence* widens our thinking, opens our minds, and leads to greater originality. One common critique of perfectionism is that it kills creativity, and it's this question Jean-Christophe Goulet-Pelletier and team from the University of Ottawa, Ontario, explore in a paper in the British Journal of Psychology. They find that shooting for greatness, rather than perfection, can lead to higher creativity and increased openness to experience.
https://digest.bps.org.uk/2021/11/24/striving-for-perfection-rather-than-excellence-can-kill-creativity/
||| Resources on Self-Leadership Development |||
Exploring Vulnerability in Leadership
04:05 "When we feel vulnerable and insecure, we tend to overprotect, control, micromanage and display all that stress outside in the world."
05:34 "Vulnerability is just noticing the stories that we innocently tell ourselves when we are not clear of mind. When we might have the lens of urgency or fear or feeling like we are an imposter or whatever it is, it's just noticing it and not trying to change it at all."
These are just two quotes from this micro-episode on vulnerability by Peter Griffiths and Mira Culić Griffiths on The Mind Takeaway Podcast. Well worth listening to, if you feel insecure about your leadership role or feel compelled to micromanage due to stories you are telling yourself.
Check out their recording here:
https://www.themindtakeaway.com/podcast/episode/1e0f64ab/micro-episode-16-exploring-vulnerability-in-leadership
6 Strategies to Better Your Leadership Skills and Confidence
Most business leaders focus first on providing guidance to their team, but neglect self-leadership as equally important. In my experience, many entrepreneurs rely too much on the perspective of a trusted advisor or try to emulate a competitor who is getting attention. Personal leadership is setting your own direction and making real decisions first.
https://www.inc.com/martin-zwilling/6-strategies-to-better-your-leadership-skills-confidence.html
"Meaning is about making a difference, not having an audience." – Adam Grant
Position Yourself as a Leader in 20 Minutes or Less
Positioning yourself as a leader will make your work more meaningful and advance your career. You can gain influence based on your title, or on knowledge and skills you already possess. While it could take years to climb the ladder up into senior management, tapping into your personal strengths is something you can start doing right now. Learn how to use your current assets to build up your clout in the workplace. Leadership is not a title; it's an attitude.
https://www.bizcatalyst360.com/position-yourself-as-a-leader-in-20-minutes-or-less/
Linkedin Learning: How to Have a Great Day at Work With Caroline Webb
Learn practical, evidence-based techniques to help you take more control of the quality of your daily working life, regardless of the ups and downs. Best-selling author Caroline Webb briefly goes over the behavioral science that drives your ability to perform and feel at your best, then covers seven building blocks of a good day at work: priorities, productivity, relationships, thinking, influence, resilience, and energy. Each building block includes complementary techniques that can be used in any professional context, with clear and accessible explanations of the science behind the effectiveness of each tool as well as step-by-step guidance on how to apply them in real life. Inspired by and based on Caroline's global bestseller How to Have a Good Day, the techniques in the course have been tried and tested by more than 100k people around the globe.
https://www.linkedin.com/learning/how-to-have-a-great-day-at-work-with-caroline-webb/what-it-takes-to-thrive?autoAdvance=true&autoSkip=false&autoplay=true&resume=true&u=56745513
||| Resources on Developing Psychological Safety |||
Psychological Safety: When You Have It, and When You Don't
What are you doing to perpetuate dialogue, inclusiveness, and "psychological safety" for others in your organization? "It's not psychological safety if people can only voice what you want to hear. The goal is not to be comfortable. It's to create a climate where people can speak up without fear. Psychological safety begins with admitting our own mistakes and welcoming criticism from others." – Adam Grant
Check out this post for more on psychological safety and a link to Adam's podcast on the topic.
https://www.linkedin.com/posts/davidmcleanatgetkeepgrow_learningagility-psychologicalsafety-curiousity-activity-6870692411924996096-MGep
High-Performing Teams Need Psychological Safety — Here's How to Create It
The highest-performing teams have one thing in common: psychological safety — the belief that you won't be punished when you make a mistake. Studies show that psychological safety allows for moderate risk-taking, speaking your mind, creativity, and sticking your neck out without fear of having it cut off — just the types of behavior that lead to market breakthroughs. So how can you increase psychological safety on your own team? First, approach conflict as a collaborator, not an adversary. When conflicts come up, avoid triggering a fight-or-flight reaction by asking, "How could we achieve a mutually desirable outcome?" Speak human-to-human, but anticipate reactions, plan countermoves, and adopt a learning mindset, where you're truly curious to hear the other person's point of view. Ask for feedback to illuminate your own blind spots. If you create this sense of psychological safety on your own team starting now, you can expect to see higher levels of engagement, increased motivation to tackle difficult problems, more learning and development opportunities, and better performance.
https://hbr.org/2017/08/high-performing-teams-need-psychological-safety-heres-how-to-create-it
"Every Action You Take is a VOTE for the Person You Want to Become." – James Clear