Planners' Picks
A collection of resources from CSN planning committee members worth mentioning
How are you managing transitions and change? Are you being curious with your team? How do you turn uncertainty into opportunity? Find out in this installment of PP.
||| Image of the Week: |||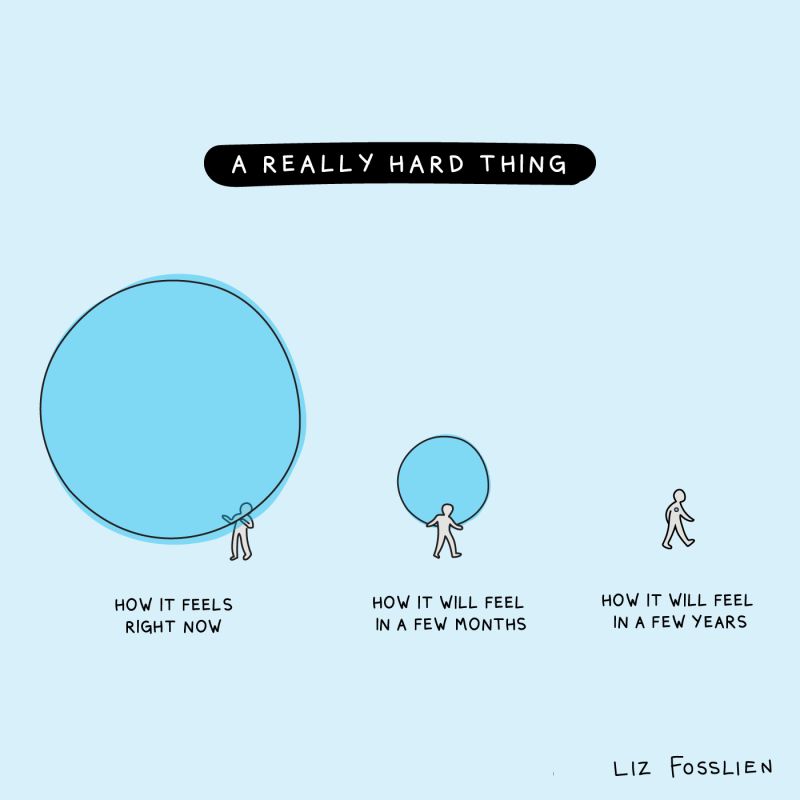 ||| Resources on Work Culture & Team Development |||
5 simple ways to motivate your team through compassionate leadership
As a leader, you can be the one to ignite more humanity at work. Take time to pause and reflect on how you may be contributing to a work environment where people are disengaged. Your people are watching you all the time, taking cues from what you do and say. What is your impact?
https://www.fastcompany.com/90691232/5-simple-ways-to-motivate-your-team-through-compassionate-leadership
"Great things are done by a series of small things brought together" – Vincent Van Gogh
O.C. Tanner 2022 Global Culture report
The 2022 Global Culture report examines the impact that hybrid workplaces, peak experiences, employee recognition, and our need for connection will have on cultures and business performance. Dive into the 2022 Global Culture Report to see what they have to say!
https://www.octanner.com/global-culture-report/2022/executive-summary.html
Managing Transitions – Making The Most of Change
This from Hayley Lewis on Linkedin:
"One of my most well-thumbed books I use, both as a practitioner and as a teacher, is Managing Transitions, by William Bridges. It's the one I recommend most often to leaders and HR folk wanting to understand more about change in their organizations or teams.Here's a sketchnote summary I drew a few years ago. It summarizes the three phases of change, along with the threats to look out for and the opportunities to make the most of. Have you used this framework?"
https://www.linkedin.com/posts/hajlewis_change-changemanagement-culture-activity-6871402474578698240-M_1E
||| Resources on Communication |||
Surprising Benefits of Curiosity and Simple Ways to Nurture it
Young children have an insatiable desire to explore and discover the world around them. They are incessant questioners, and they don't worry what others will think about them not knowing the answers.  But as children grow older, self-consciousness creeps in, along with the desire to appear confident and demonstrate expertise. As adults, the desire to project confidence, competence, and intelligence often stifles what is left of that childlike sense of curiosity.
Those who are curious about others are more likely to interact with people outside of their comfort zone. They are better able to consider diverse cultures, experiences, and world views. In addition, highly curious individuals tend to experience more positive interpersonal outcomes than the less curious in different social contexts as a function of the way they process stimuli during interactions with others.
http://info.melissahughes.rocks/neuronugget/surprising-benefits-of-curiosity-and-simple-ways-to-nurture-it
"We need each other more than we know. Build authentic relationships and it can change your life (it has mine). We don't do anything great in this world alone." – Kimberly Davis
Tips for Reading the Room Before a Meeting or Presentation
Knowing how to read between the lines and pick up on colleagues' subtle social cues is a critical skill. After all, there's often an explicit conversation happening in a meeting or around the water cooler — and a tacit one. The best way to take the temperature of a room is to pay attention to the people in it. Note who's next to whom, who's relaxed, who's not, who's standing, and who's sitting. Look at their facial expressions, posture, and body language. Then try to make sense of what you've observed. Reflect on possible reasons for your colleagues' emotional states. What's happening in their lives and in their jobs? If the atmosphere feels tense, don't let yourself be hijacked by negativity. Instead, shift the mood using humor or empathy. Keep an eye out for positive signals, too — the executive in the corner who's smiling, for instance — and concentrate on those.
https://hbr.org/2018/05/tips-for-reading-the-room-before-a-meeting-or-presentation
The Ultimate Guide to Team Communication
A business may be a singular noun, but almost every business is a collection of individuals—tens, hundreds, sometimes even thousands—who must all work together in harmony. In the end, everything comes down to team communication. The more productively and meaningfully your team can collaborate, the more effective they will be—and the more successful your brand will be as a result. Our friends at Grammarly give us four great pointers on improving team communication.
https://www.grammarly.com/business/learn/team-communication
||| Resources on Self-Leadership Development |||
How to Deploy Emotional Intelligence for Work Success
We all have challenges: relationships, conflict, communications, stress. Improving our emotional intelligence really does help in all those areas and helps turn our intentions into actions. See how the 7 ideas below can help you in improving your emotional intelligence. As with many things, it's a process. As noted in the article, "I can be emotionally intelligent one moment and emotionally stupid the next. So, developing EI is about being more emotionally intelligent more of the time."
https://www.entrepreneur.com/article/373421
Ted Lasso Is Reinventing Leadership and Proving That Nice Leaders Can (and Should) Finish First
A year ago, Apple TV+ released Ted Lasso, a show about a small-time American football coach who accepts a job in the U.K. coaching the AFC Richmond football team. This show became a huge success with fans and critics alike, earning numerous Emmy awards and the admiration of millions. Even William Shatner is a "Ted Head." The success of this show may seem surprising. From the outside perspective, there is nothing extraordinary about Ted Lasso. He's a regular, if not kind of dweeby, guy coaching football in England. So what? While it may be hard to pinpoint exactly why so many people are drawn to this show, one thing is for sure — Ted Lasso represents the kind of leader that inspires us. He exudes his leadership style in the most unsuspecting sort of way. His charisma flies under the radar, masked by a charming if childish, naivete. Still, one thing is clear: Workplaces need more Ted Lasso-like leaders.
https://www.inc.com/nick-hobson/ted-lasso-is-reinventing-leadership-proving-that-nice-leaders-can-and-should-finish-first.html
"Not finance. Not strategy. Not technology. It is teamwork that remains the ultimate competitive advantage, both because it is so powerful and so rare." -Patrick Lencioni
LifeMatters Resources for Supervisors
Are you aware that we have access to resources through LifeMatters? They have two logins for their website; one for staff and one for supervisors, which unlocks more information.
Login:
bucky2 for supervisors (some additional resources)
bucky1 for staff
||| Upcoming Events |||
FranklinCovey Webinar – Change: How to Turn Uncertainty Into Opportunity
Change happens often at your institution… but how well do you respond?
When faced with change, many colleges and universities primarily focus on the process. Successful change takes more than that—it's your people who make change happen. And as people, we're wired to react to change to survive, which can make change feel difficult or threatening. Successful leaders engage their people in change, making it feel less uncertain and more like an opportunity.
Attend an Upcoming Webcast:
Tuesday, December 14, 2021: 10:00 AM – 11:00 AM
Tuesday, January 11, 2022: 12:00 PM – 1:00 PM
Thursday, January 20, 2022: 10:00 AM – 11:00 AM
Register here:
https://www.franklincovey.com/change-events/?mkt_tok=NTI0LUFVTy0zMTUAAAGBOZCkwHFFwI9o-b_CLa_LqCpTXXe5pV9NmDW6n_0EfMcglS2hCqqLqm7UD1qI_gWyDod0nNrQ3AakqUhmRzNFcsXrEfpvvtKgBBILEtQoeoio
Scaffolding Leadership Development Learning
As student supervisors, we are poised to help students learn crucial skills that will allow them to thrive later in the workplace. However, have you ever struggled with how to build these skills into your existing supervisory practice? This session will introduce a framework focused on how to scaffold or build existing Leadership and Career Readiness framework into your student employment experiences.
Date: Tuesday, December 21st
Time: 1:00-2:00 pm (CST) via Zoom
https://uwmadison.zoom.us/j/94061506684?pwd=S29aNFpjRkFhaW1RVjlMdmZEbUtYdz09#success
Building Employee Trust During Times of Crisis
On this side of the COVID crisis, only 44% of employees trust their leaders and managers to navigate a crisis well! (Gartner's survey of the Top 5 Priorities for HR Leaders in 2022). How confident are you that your employees would say they trusted you during this recent crisis? How confident are you that they will when the next crisis comes along?
In this 90 minute session, you'll leverage reflections and lessons learned during COVID to help focus on what you can do to gain your employees' trust. Using these lessons, you will be able to create an action plan to build employees' trust before the next crisis occurs. Come prepared to reflect on your experiences during COVID.
Facilitated by Learning and Talent Development.
Date: January 11, 2021
Time: 10:00 – 11:30 am via Zoom
Register here: https://go.wisc.edu/ct4592