Planners' Picks
A collection of resources from CSN planning committee members worth mentioning
What are you noticing? How will your actions ripple? How will you ramp up your listening skills? Read on to find out in this week's Planners' Picks newsletter.
:: Image of the Week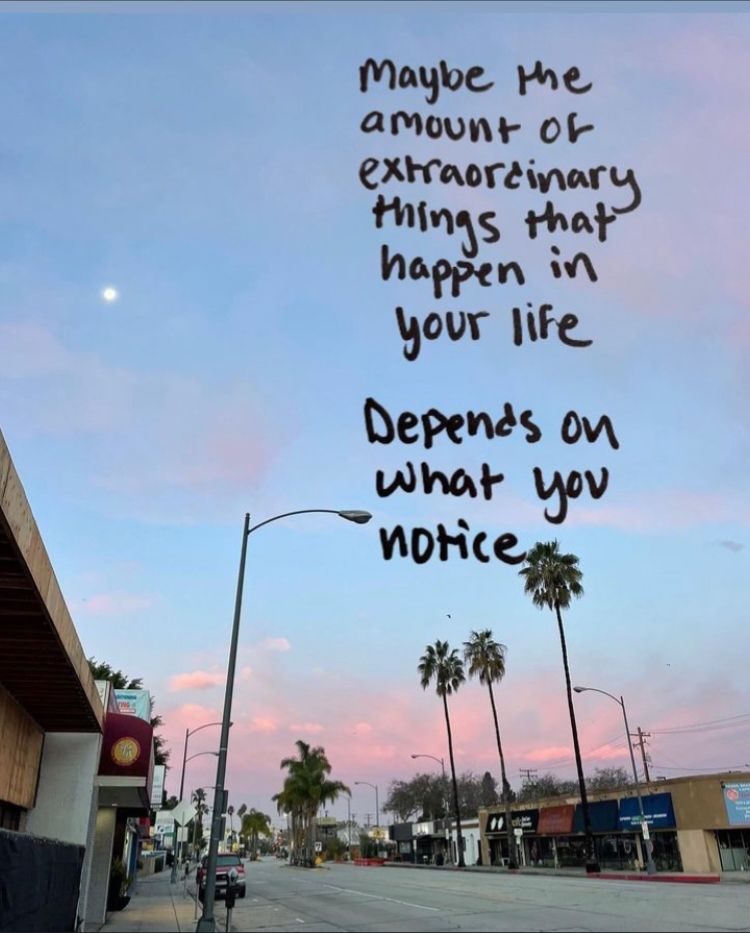 Are you noticing the awe that is around you every day?
Awe Inspired: Why Mindfulness Practice Reduces Anxiety
Each week, Chester Elton and Adrian Gostick get to talk to leading authorities on mental health and explore the causes of workplace stress and anxiety, along with practices that are proven to reduce tension and cultivate calm.
In this episode, you will learn:
What the AWE Method is
How AWE is scientifically proven to reduce anxiety, depression and loneliness and improves overall health conditions
Five reasons awe makes your life better
Their guest is Michael Amster, MD, a physician and researcher, writer, and teacher at the UC Berkeley Greater Good Science Center. He is the founding director of the pain management department at Santa Cruz Community Health. A practitioner of meditation for over thirty years, he is also a certified yoga and meditation teacher. He splits his time between clinical work, research on awe, teaching mindfulness, and leading awe-inspiring retreats around the world. His new book from Hachette is "The Power of Awe."
https://podcasts.apple.com/us/podcast/awe-inspired-why-mindfulness-practice-reduces-anxiety/id1549312484?i=1000595180617
"It is during our darkest moments that we must focus to see the light." —Aristotle Onassis
:: Resources on Work Culture & Team Development
The Ripple Effect of Our Actions
If you are like most of the busy professionals I know, you will be facing a large pile of work in the coming week with limited time to get it all done in the confines of a typical workday. You may feel rushed, stressed, and even overwhelmed with the challenges of getting all your work tasks completed, being present for your family and friends, and taking time to recharge and regroup. What I am describing is a daily grind that dramatically affects how we interact with others. When we are busy, stressed, and under pressure, we may have a tendency to see our daily actions as existing in a vacuum that only involves us, our needs, and our perspectives. But what ripple effects do our outward actions have on others?
https://www.linkedin.com/pulse/ripple-effect-our-actions-randy-hain-1c
Fostering Team Emotional Intelligence
The emotion of the team is a sum-total of emotions and feelings that members of the team experience. Left unnoticed, unexpressed, and unattended, these emotions can grow toxic to harm relationships or grossly undermine team's potential.
Leaders have a choice of either noticing those emotions intentionally and intervening constructively when needed or just ignore the emotions to focus only on the outcomes and the process.
https://qaspire.com/2022/06/27/fostering-team-emotional-intelligence/
 "Courage is not the absence of fear, but the triumph over it."- Nelson Mandela
The Secret to Success: The Power of Kaizen
You may have heard the term "Kaizen" before, but do you truly understand the power of this Japanese concept? The word Kaizen translates to "change for the better" or "improvement" and it is a philosophy that you could apply to every aspect of life.
At its core, Kaizen is about making little but consistent betterments over time. It's about taking baby steps toward a goal and not getting discouraged by setbacks or failures. The key to Kaizen is to focus on progress, not perfection. Because by making small changes and building on them, we can achieve great results.
https://www.bizcatalyst360.com/the-secret-to-success-the-power-of-kaizen/
:: Resources on Mental Health and Self-Care
This research-backed three-word rule will save you from a whole lot of regrets
How to avoid one of life's biggest regrets in 3 words: Always reach out.
The author of several best-selling books, Pink's latest, The Power of Regret, is about how focusing on regrets can actually be useful, if not particularly pleasant. As he explained in a recent interview with Behavioural Scientist, in preparation for the project he and his team put out a call on social media and via their newsletter for people to share their most painful regrets.
The response was overwhelming.
https://www.inc.com/jessica-stillman/researchers-collected-15000-regrets-from-around-world-their-no-1-lesson-is-just-3-words-long.html
:: Resources on Self-Leadership Development
Which of These 5 Leadership Styles Are You?
Not everyone's leadership style is the same. Although kindness and empathy should be at the forefront of whichever leadership style suits you best, each role you have throughout your career may look a little different and require you to switch up your approach. See Heather Younger's list of five leadership traits and analyze where you fall on the list.
https://heatheryounger.com/which-of-these-5-leadership-styles-are-you/
Use Your Life Experiences to Your Advantage
The combination of IQ, EQ, and experience are all important for determining your success throughout your career. Experiential Intelligence, or XQ for short, is "the combination of mindsets, abilities, and know-how gained from your experiences." Experiential Intelligence isn't merely what you've learned over time. It's how you view opportunities, perceive challenges, and tackle goals. It also applies to how you lead your company or your team, and what you bring to the table; a high IQ isn't enough- that experience is key to driving success for yourself and for your team.
https://www.inc.com/soren-kaplan/life-experience-business-success.html
:: Resources on Communication
10 Small Ways to Become a Better Listener
Being empathetic and active listeners can help us be better friends, colleagues, and family members. And just like any other skill, our listening can be improved over time. Whether that means asking more questions, interrupting less often, or making an effort to keep eye contact, taking steps to listen more actively can deepen our connections.
We asked our Thrive community to share with us the little ways they've become better listeners. Which of these tips will you try?
https://community.thriveglobal.com/how-to-become-better-listeners-active-listening-tips
            "A good apology is like antibiotic, a bad apology is like rubbing salt in the wound." – Randy Pausch
The Unexpected Thing That Will Help You Land Your Next Gig—And 5 Ways To Highlight It
If you were to guess what factors companies prioritize when considering prospective employees, you might say skills and experience. And you'd be right.
According to a recent survey of employers by TopResume, the world's largest resume-writing service, when asked to rank what they find most important in candidates, 330 U.S. hiring managers, recruiters, and HR professionals overwhelmingly listed those criteria as numbers one and two.
But rounding out the top three was a surprising element that outweighed potential, education, and appearance: personality.
"Recruiters spend approximately 20% of an interview confirming if a candidate has the right skills to do the job, and the other 80% determining whether they'll be a good fit for the team."
Make sure all of your communications, before and after the interview process, are aligned with your values and personality. Don't forget #5 — this may be as important as any of the others.
https://www.forbes.com/sites/amyblaschka/2022/11/17/the-unexpected-thing-that-will-help-you-land-your-next-gig-and-5-ways-to-highlight-it/?sh=36e6d47a5457
:: Resources on Hybrid and Remote Work
The Key to Hybrid? Accountability & Performance
"Companies that stubbornly refuse a hybrid model are going to be hurting for talent." Here is how Vistage member Jill Mayer, CEO of Bead Industries, was able to adapt and implement a new work model.
https://perspectives.vistage.com/fall-2022/the-key-to-hybrid-accountability-performance/
"Strive not to be a success, but rather to be of value." —Albert Einstein
:: Upcoming Events
Enhancing Connection and Belonging: Hot Topics with Harkn
Tue, Feb 21, 2023
10:00 AM – 11:00 AM online
Join us on Tuesday 21st February for Hot Topics with Harkn. This month we are joined by Petra Velzeboer: Psychotherapist, TedX speaker and mental health consultant, to discuss Belonging and Connection in the new world of work.
Growing up in a notorious religious cult, Petra knows first-hand what a toxic environment is like, seeing many similar traits within workplaces today. With mental health issues on the rise, Petra will discuss how true belonging and connection are crucial in creating mentally healthy work environments where people can thrive.