Planners' Picks
A collection of resources from CSN planning committee members worth mentioning
Let's take ownership of our choices, learn to listen more fully, and explore our strengths in this week's dose of the Picks.
:: Image of the Week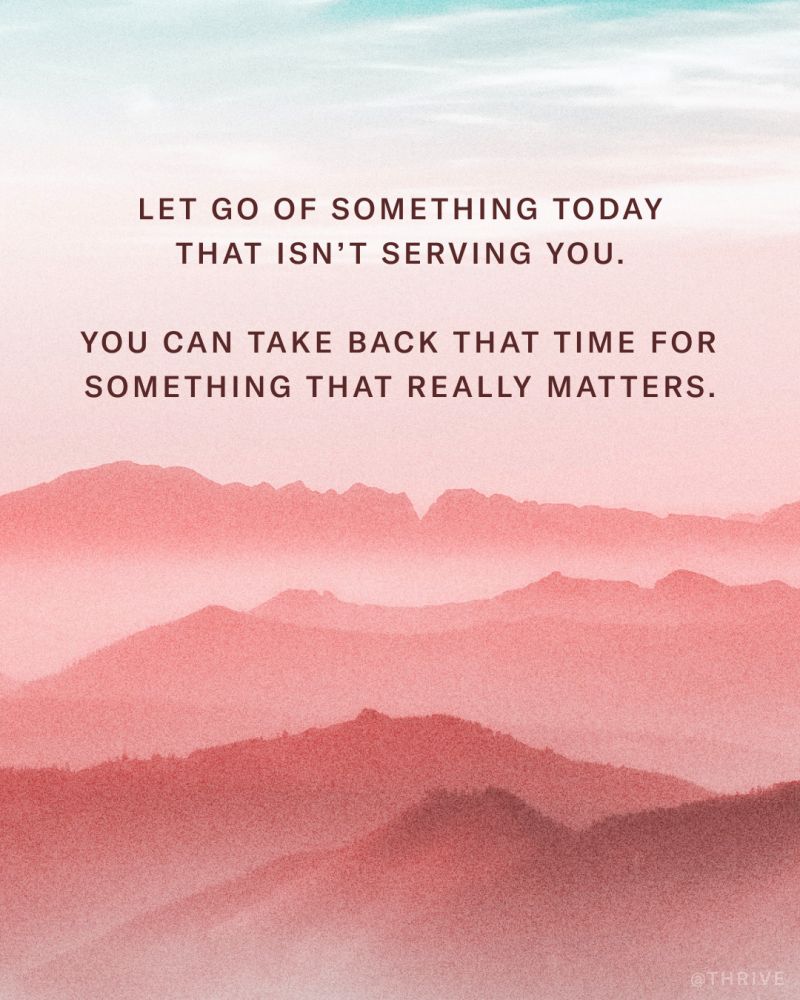 :: Resources on Mental Health and Self-Care
How to Be Your True Self?
Do you ever feel like you have to act differently than who you are to fit in or be accepted by others? It's a common feeling. Though, should we keep doing that just to please others?
Being authentic and true to who we are is the most important thing we can do. When we are ourselves, we attract the right people who appreciate us for who we truly are. Ipek Williamson shares more in this article.
https://www.linkedin.com/pulse/how-your-true-self-ipek-williamson
"Losing things can sometimes gain you a space in which to live."  – from The Hare with Amber Eyes by Edmund de Waal
How Our Relationship to Stress Changes Over a Lifetime
Daily stress levels make a huge difference in the quality of our lives. From our emotional state to our immune system to our mental and physical health and even our longevity, our well-being is profoundly affected by how often we encounter stressful situations in our everyday lives and how much internal tension we feel in response to them.
https://greatergood.berkeley.edu/article/item/how_our_relationship_to_stress_changes_over_our_lives#.ZEJdgu2SrPY.mailto
Take Ownership by Taking Responsibility
You have choices. You can live a healthy lifestyle or eat to your heart's content. You can spend money like a drunken sailor or invest in your future. You can listen to your conscience or fall victim to temptation. The fact is, you have the freedom to choose, but you're not free from the consequences of those choices. That's your responsibility.
Choices are easy. The tough part is living with them.
https://www.franksonnenbergonline.com/blog/take-ownership-by-taking-responsibility/
The Vagus Nerve: Your Secret Superpower
What if I told you there was a really simple way to get a cognitive advantage when you really need to bring your A-game? New research shows that there is one very important nerve in the body that not only pumps the brakes on stress but also activate the thinking brain, too! Research shows that the vagus nerve may be your secret superpower – both physically and mentally. Dr. Melissa Hughes shares how to harness its power.
https://www.melissahughes.rocks/post/the-vagus-nerve-your-secret-superpower
:: Resources on Work Culture & Team Development
5 Ways to Develop Leaders Within Your Own Ranks
The best leaders understand the importance of cultivating the next generation and the need to prioritize it. In the 2019 Deloitte Global Human Capital Trends report, 80% of mid-level managers, C-suite executives and Vice Presidents surveyed said leadership was a high priority for their organizations. However, only 41% reported believing their organizations are ready or very ready to achieve those leadership requirements.
If organizations want to develop leaders among their ranks, they need to strategize in five ways.
https://www.entrepreneur.com/leadership/5-ways-for-organizations-to-develop-leaders/444207?ls=Email&lsd=StreetTeam&ecid=CVSTG000005641663
Taking Fear Out of Innovation
The risk and ambiguity inherent in innovation can make employees shy away from it. Creating an innovation culture where risk-taking is embraced must start at the top. Fear—of criticism, of uncertainty, of career consequences—can paralyze innovation. In this episode of the Inside the Strategy Room podcast, three innovation experts discuss ways to create an environment of psychological safety that rewards creative initiative and destigmatizes failure.
https://www.mckinsey.com/capabilities/strategy-and-corporate-finance/our-insights/taking-fear-out-of-innovation?cid=eml-web
"To avoid criticism, do nothing, say nothing, and be nothing." – Elbert Hubbard
Amplify Your Leadership Impact With Intentionality
Between staffing shortages and recruitment, new remote or hybrid environments, and keeping teams engaged, leaders are facing difficulties like never before—yet still expected to deliver on their goals.
In this episode of Be A Better Leader, join us as we talk with the president of FranklinCovey's enterprise division, Jennifer Colosimo, on how leaders can continue to make the biggest impact in their organization, no matter the circumstances.
https://resources.franklincovey.com/be-a-better-leader-season-4/amplify-your-leadership-impact-with-intentionality
:: Resources on Communication
Seek to Understand
To become a better listener at work, you must seek to understand. That means stepping outside those experiences that shaped how you see the world, so you can gain an understanding of what drives other people.
Active listening is about making a conscious effort to hear and understand someone else. When we actively listen, we demonstrate concern, limit our interruptions, and ask open-ended questions. We commit all of our attention to the speaker and establish an environment of trust and judgment-free engagement. At work, employees who experience being actively listened to feel a greater sense of belonging. They feel valued, appreciated, and inspired to show up for their team and organization.
See more on this topic with an excerpt from the new book The Art of Active Listening by Heather Younger. (Note: This great work will be featured later in the year as a CSN book club book!)
https://leadingwithquestions.com/listening/seek-to-understand/#listening
:: Resources on Self-Leadership Development
7 Ways To Spot An Emotionally Intelligent Leader
"Emotional intelligence is not static. It can be developed and leaders can develop theirs, increasing their leadership potential." Learn the 7 defining factors.
https://www.fastcompany.com/90814440/7-ways-to-spot-an-emotionally-intelligent-leader
"The challenges you overcome become your superpower " ~ Nancy Debra Barrows
StrengthsFinder Resources – Explore Your Top 5 Strengths
After you read the book StrengthsFinder 2.0, or have taken the online StrengthsFinder assessment, you might be wondering what else you can do to learn about your CliftonStrengths. Good news (and be warned…in a good way), this page could give you hours of content to study.
What Will You Learn About Your Top 5 Strengths?
As you dig into each of the 34 pages, you can learn more about your own talent themes that can be developed into strengths. You'll see:
Yucks and Yays:
Yays are things you would tend to enjoy at work. Yucks are things that tend to feel like soul-sucking drudgery. If you already know your Top 5 Strengths, we recommend clicking through to the Yuck/Yay section of that page. If you want more ideas to explore an inventory of situations, you can click through to the dedicated Yuck Page or Yay Page.
Starved and Fed:
This category is all about perception from others. If your talents are starved, they can be blind spots. If the talents are fed (and are showing up as strengths), you'll see lists of ways you can be perceived at your best. If you already know your Top 5 Strengths, we recommend clicking through to the Starved/Fed section of that page. If you want more ideas to explore an inventory of perceptions of your strengths, you can click through to the dedicated Starved Page or Fed Page.
Honored and Insulted:
This section gets down to your values. You'll see things that might make you redline and get firey-angry (things that insult your talent themes and values). You'll also see things that make you feel right at home – these are the cultures and situations that honor your talents. If you already know your Top 5 Strengths, we recommend clicking through to the Honored/Insulted section of that page. If you want more ideas to explore an inventory of situations, you can click through to the dedicated Honored Page or Insulted Page.
What Will You Learn About Other People's Strengths?
You'll get ideas for managing to each strength – awesome for people managers. Finally, if you know your teammates' strengths, this is a good resource to use if you want to connect with them better or write an important email that seems more on target with their interests and preferences (AKA actually get it read and considered because you communicated from their point of view).
https://leadthroughstrengths.com/talents/
:: Upcoming Events
Register For the Women and Leadership Symposium
The Women and Leadership Symposium brings together engaged professionals for networking, professional development, learning from women leaders, and sharing of best practices. In addition to the keynote address, there will be 28 breakout sessions on topics related to:
Relationship building
Well-being
Building influence
Career management
Workplace skills
Engagement, inclusion, and diversity
This annual symposium brings together individuals committed to the excellence and empowerment of women in all sectors to discuss relevant issues and topics that will educate and inspire.
The event is on June 6, 2023, and is open to UW-Madison employees and community members who are interested in women's advancement. Please register by May 22, 2023 to secure your participation at the symposium. All sessions will be in person at Union South. No livestream or recordings will be provided.
https://hr.wisc.edu/women-and-leadership-symposium/
Register For Research Professionals Conference
The Research Professionals Conference is scheduled for Tuesday, June 13, at the Health Sciences Learning Center (HSLC) from 8:30 a.m. to 1:30 p.m. This conference is intended for all research staff, including project managers, postdocs, laboratory technicians, and laboratory managers. Breakout sessions will address a range of topics designed to enhance skills and promote professional growth. The keynote speaker, Director of Mental Health Services at UW‒Madison Dr. Sarah Nolan, will present on Collective Care: The Future of Well-Being. Registration is provided at no cost and includes continental breakfast and a boxed lunch. Register by May 30 to secure your participation at the conference.
Building Resilience – with Dr Neeta Bhushan
Join Dr Neeta Bhushan and the Action for Happiness team for a special live webinar to learn how to grow your resilience, cope with life's messy moments and overcome challenges.
How can we be more resilient in difficult times? Life can often get chaotic. Yet the messy moments are also the key to our growth.
At this special event, Dr Neeta Bhushan will share her insights from years of researching human behavior and observing people in their worst and best moments. Using a blend of psychology, neuroscience and ancient philosophies, she'll explore what it takes to navigate challenges and get back up when life knocks you down.
By learning to normalize the messy human moments we all face on this beautiful journey of life, we can build our resilience. Neeta will share how four components shape your individual 'Bounce Factor' – and explain how you can navigate the five stages of Falling, Igniting, Rising, Magnifying and Thriving.
We all have the potential to build our mental fitness and expand our emotional skills. Neeta will give you permission to embrace the chaos and find ways to grow and respond positively to whatever life throws at you.
May 11, 2023 @ 1:00 pm CST
Online via Zoom (pre-registration required for link)
https://www.eventbrite.co.uk/e/building-resilience-with-dr-neeta-bhushan-tickets-592375028657
CSN Presents: Gratitude Revealed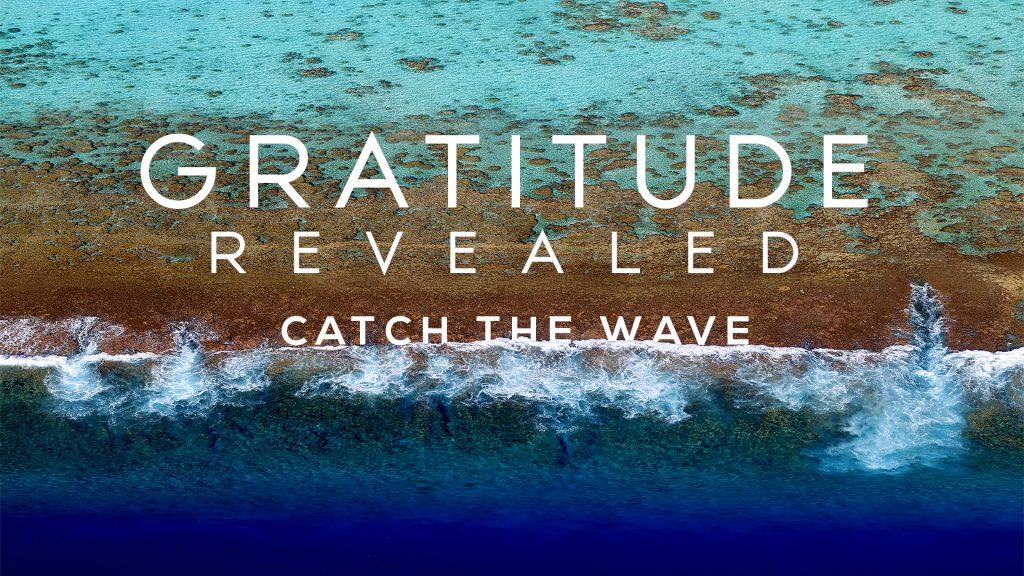 CSN is kicking off its Summer of Gratitude by hosting a screening of this full-length film on the power of gratitude in nature and in our lives.
An epic journey forty years in the making, Gratitude Revealed from acclaimed filmmaker, Louie Schwartzberg, the director of Fantastic Fungi, takes us on a transformational, cinematic experience of how to live a more meaningful life full of gratitude through his intimate conversations with everyday people, thought leaders, and personalities revealing gratitude is a proven pathway back from the disconnection we feel in our lives; disconnection from ourselves, our planet, and each other.
Come and join your peers on May 24th, 2023, at 1:00 pm as we start the Summer of Gratitude with this amazing production. Enjoy some popcorn as you want the film on the big screen in The Marquee Theater at Union South. Please bring your own water bottle!
We'll also have some giveaways at the event—thank you card packs, gratitude journals, and other CSN items. This will be epic!
May 24, 2023
Union South Marquee Theater
Bring a friend!!
RSVP at https://go.wisc.edu/6kfkl0
to give us an idea of interest
Video Trailer: https://youtu.be/JKo7L_ZCnCA
More on the Summer of Gratitude here: https://campussupervisorsnetwork.wisc.edu/sog/